By Sun Wenyu  (People's Daily Online)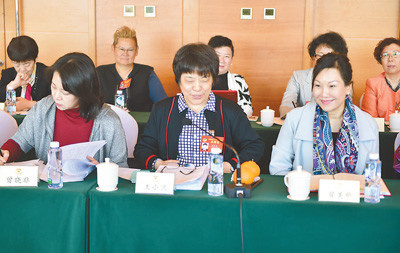 More and more women are participating in political affairs in China. (Photo by Ren Jianghua from People's Daily
The ratio of female deputies in China's new top legislature reached a record high of 24.9%.

742 of the newly elected 2,980 deputies for the 13th National People's Congress (NPC) are women, 43 more from the 12th NPC.

Compared with the 12th NPC, 23 of the 35 electoral units saw increased number of female deputies. Liaoning province is the unit that has the biggest increase of 13.73%, followed by Taiwan, Fujian and Tibet.

Shen Jilan, a female deputy from north China's Shanxi province who was born in 1929, is the only NPC deputy that has been elected by all 13 sessions consecutively.