By Pan Xutao from People's Daily Overseas Edition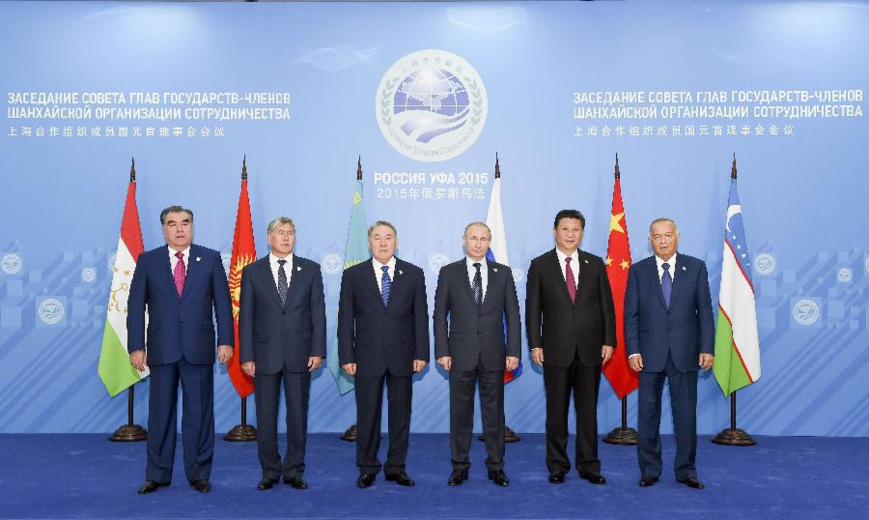 Under the guidance of the "Shanghai Spirit", the Shanghai Cooperation Organization (SCO) will grow into a new model for international cooperation, President Mamnoon Hussain of Pakistan, a new member of the SCO since 2017, said before the 18th SCO summit to be held in Qingdao, east China's Shandong Province on June 9 and 10.

The "Shanghai Spirit", a high-frequency phase mentioned by leaders of SCO members when talking about the organization's future, was confirmed as a fundamental principle of relationships among SCO member countries in the declaration on the establishment of the SCO signed in 2001.

The Development Strategy of the SCO until 2025 was approved in 2015, saying that the cooperation within SCO is distinguished by its spirit of mutual trust, mutual benefit, equality, mutual consultations, respect for cultural diversity and pursuit of common development. These principles, known as the "Shanghai Spirit", will continue to serve as the basis for the relations between the SCO member states.

Kazakh President Nursultan Nazarbayev holds that the "Shanghai Spirit" is the most significant achievement of the SCO since its establishment.

As an organization that shares a natural bond with the Belt and Road Initiative, the SCO's alignment with the latter was also concerned by leaders of the SCO member states.

The Belt and Road Initiative is in line with Russia's efforts to build the Eurasian Economic Union, said Russian President Vladimir Putin. "These two together will bring very good results," he added. The Russian President took infrastructure as an example, saying that his country welcomes its Chinese partners to participate in the Northern Sea Route construction.

President of Tajikistan Emomali Rahmon noted that his country is enhancing the alignment between the Belt and Road Initiative and Tajikistan's National Development Strategy for the period up to 2030.

He further pointed out that through the cooperation with China, tens of strategic projects have been constructed, covering power transmission, road transportation and industries & enterprises.

During the past 17 years since the SCO's establishment, the organization has been well accepted by the international community and grown into an effective platform of multi-field cooperation for its member states.