By Wan Yu from People's Daily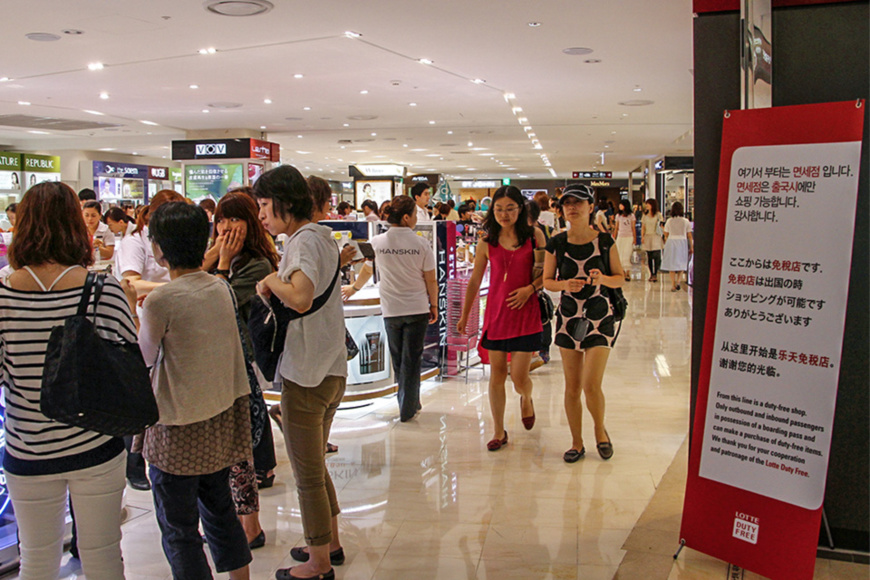 If the Republic of Korea (ROK) stubbornly stands by its decision to deploy the US-backed missile shield system known as the Terminal High Altitude Area Defense (THAAD), the revenue of its tourism industry may be cut in half in the coming year, Xiakedao, a popular Chinese social media account, warned in a commentary.

The comments come amid rising anger and criticism from the Chinese government and media against Seoul and the Lotte Group, the ROK's fifth-largest conglomerate. The latter had agreed on a land swap deal to enable an early THAAD deployment.

China-ROK ties and cooperation might be further damaged if the latter insists on deploying THAAD, and "some punishments" on the cultural and tourism industries are just a start, the article said.

According to the commentary, Chinese tourists have an impact on the latter's tourism sector and even its economy. Data shows that both nations are largest source of inbound tourists to each other's country.

A total of 6.1 million Chinese tourists visited the ROK in 2014, and the number increased to 8.268 million in 2016, accounting for 47.5 percent of the latter's inbound tourists during the year.

The ROK data shows the average per capita consumption of Chinese tourists in the country reached 2,300 dollars in 2015, twice as much as the amount made by travelers from other countries.

Chinese visitors contributed 70 percent to ROK's tourism revenue. In 2015, the economic benefits created by Chinese tourists, covering accommodations, transportation and shopping, amounted to $22 billion, which was equivalent to 1.6 percent of the country's GDP.

To some extent, the number of Chinese tourists determines the income of ROK's service workers, who account for nearly 70 percent of the country's population, the article pointed out.

Chinese travel agencies have removed tourism-related services to the ROK. The article believes that, in addition to group tours, the number of individual travelers will also drop.

Some ROK media estimated that the number of Chinese tourists might fall by an unprecedented 50 percent or higher, which suggests a cut of nearly half of the country's tourism revenue.

A turnover of 4.3 trillion won ($3.49 billion) would be lost by South Korea's duty free shops if that lasts a year, they predicted, emphasizing that it will definitely worsen the already sluggish South Korean economy.

Data released in January showed that the number of unemployed people in South Korea exceeded 1 million in the past seven months, and nearly 10 percent of the country's young people are jobless.

The ROK should feel and understand the anger from both Chinese government and Chinese people, the article said, adding that such anger is not out of a threat from a major country, but China's commitment to peace.