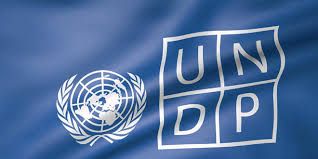 Crédits photo : DR
New York —The United Nations Development Programme (UNDP) remains one of the most transparent development organisations in the world, according to a new index rating similar organisations across the world.

The Aid Transparency Index, produced by the campaign for aid transparency Publish What You Fund, rated UNDP as the second most transparent aid organisation in the world, making it the highest rated UN organisation. This is the sixth full Index report, which this year assessed 45 of the largest donors of aid and development finance.

UNDP scored 95.4 per cent, a rise of 2.1 percentage points over the last index, published in 2016. UNDP noted that other organisations assessed for the index have greatly improved their own ratings, spurred on by UNDP's leadership role in striving for transparency.

"Transparency is a cornerstone of our work at UNDP. We continuously strive to find effective and innovative ways of ensuring that we achieve our goal of being a transparent and trusted partner for all who are interested in our work," said UNDP Administrator Achim Steiner.

UNDP has a long-standing commitment to transparency. As a member of the International Aid Transparency Initiative (IATI) since its creation in 2008, UNDP has led outreach efforts with partner countries and UN agencies to champion the aid transparency standard and make it relevant for national development planning, public financial management and mutual accountability of aid, development and humanitarian funding.

Said Steiner: "We welcome this year's ratings and are proud that we have continued to improve our overall performance on the Aid Transparency Index. And we congratulate the growing number of organisations who have decided to commit themselves to transparency and participate in this valuable index."

Since the 2016 Aid Transparency Index review, UNDP has further enhanced the publication of project and financial information to the IATI Standard. Significant efforts have been made to increase the number of project related documents available to the public as well as our development results.

UNDP also launched today a new UNDP Transparency Portal, which features a number of innovations to allow key information on UNDP's work to be accessed and understood by partners and the wider public.

"We are always looking at ways to innovate, and our new Transparency Portal is an excellent example of this. Now the world can access our data and better understand how we work, where we work and what we achieve," Steiner said.

The new portal allows users to see how UNDP is contributing to development in many categories, including by country, by thematic issues and by contribution to the Sustainable Development Goals.

The new portal also offers, for the first time, an online training platform on the IATI Standard open to all. The new portal can be accessed from today at open.undp.org.