By Wang Xiaodong, Zhang Niansheng, Du Shangze from People's Daily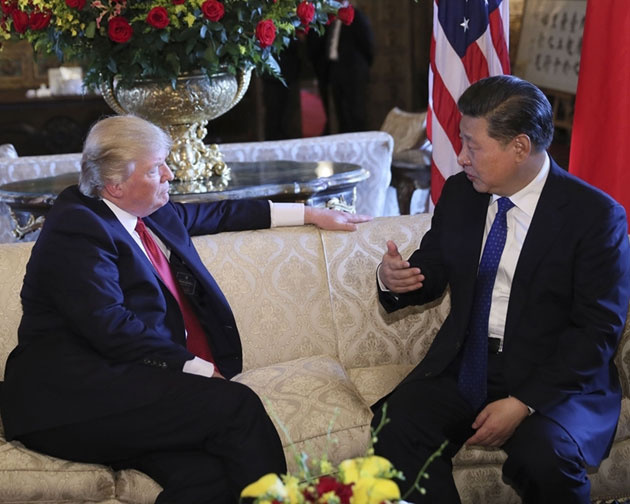 US President Donald Trump will pay a state visit to China within this year upon the invitation of Chinese President Xi Jinping, China's Foreign Minister Wang Yi told the press.

He made the statement when briefing the media on the outcomes from the Xi-Trump meeting at Mar-a-Lago resort in Florida on Thursday and Friday. Xi arrived in the Sunshine State of Florida for his meeting with Trump on Thursday upon the latter's invitation.

The meeting is the first face-to-face dialogue between Chinese and the US heads of state after the latter's new administration took over the baton, Wang said.

He stressed that in the 7-plus hour long dialogues, both heads of state exchanged views and reached a great deal of consensus on China-US ties and major international and regional agendas of common concern.

Both sides believed the meeting has generated positive and fruitful outcomes, he pointed out, adding that the dialogue laid a constructive foundation for bilateral ties and pointed a way for their work.

Wang said that high-level exchange plans have been agreed as well. To prepare for Trump's Chinese visit this year, both sides have asked their teams to join efforts for the sake of a successful and fruitful trip.

Both heads of state also agreed to maintain close contact through meetings, phone conversations, letters and other approaches, he added.