By Wu Lejun from People's Daily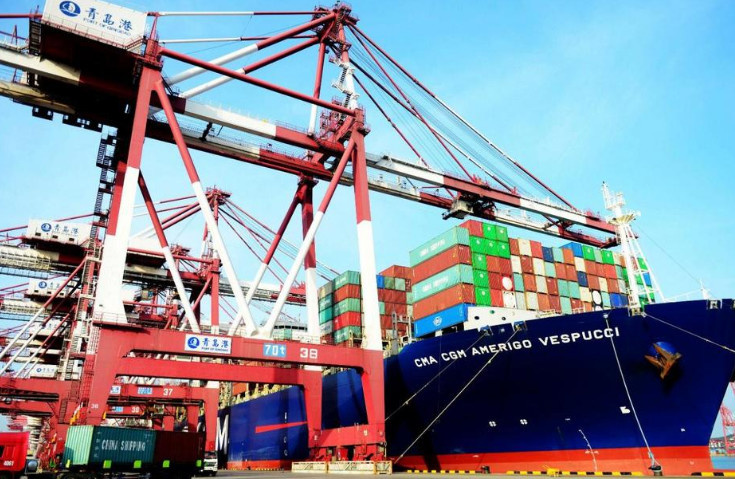 More industrial organizations in the US are joining forces to persuade US President Donald Trump to back down from hundreds of billions of tariffs he will place on imports, particularly from China.

A national lobbying campaign called "Tariffs Hurt the Heartland" has been announced by Americans for Free Trade, a new coalition of more than 80 US trade associations and the Farmers for Free Trade, the coalition backed by the nation's largest agriculture industry groups on Wednesday.

Aiming to oppose Trump administration's tariffs on imported products, the campaign will explain the tariff plan's negative impacts on US businesses, farmers, workers and families through various forms of media such as social media and digital advertisement.

The campaign will start in Chicago, Nashville, Pennsylvania and Ohio the next week, and additional activities will take place in the next two months in key communities throughout the US heartland.

The event organizers put an interactive map on its website named "Tariffs Hurt" that allows users to find stories of job losses, deferred investments, higher prices and other negative consequences by clicking each state on the map.

Before this, many American business associationssubmitted thousands of pages of documents to the office of the US Trade Representative (USTR) during public hearing sessions, to oppose the White House's plan to impose tariffs on an additional $200 billion worth of Chinese goods.

"Instead of seeing our proposals reviewed, we waited only to find harsher tariff measures taken at a more rapid speed, which made us very worried," said David French, senior vice president of government relations at the National Retail Federation, who added that the trade coalition was set up at the right time to cope with the increasingly severe situation.

Americans for Free Trade represents thousands of companies in industries including planting, forestry, fishery, energy, retail, chemical, machinery manufacturing, clothing, transportation, Internet and information technology, as well as commercial and trade services.

"Every sector of the US economy stands to lose in a trade war," National Retail Federation President and CEO Matthew Shay said in a statement. "The stakes couldn't be higher for American families, businesses, farmers and workers threatened by job losses and higher prices as a result of tit-for-tat tariffs."

"That's why a diverse coalition of industries is banding together to amplify the voices of Americans and ensure Washington to understand the real-world consequences of a trade war." he stressed.

A commentary of US National Broadcasting Company (NBC) said the White House took tariffs as a powerful tool for negotiation, attempting to achieve trade agreements for better benefit of all Americans.

But most economists respond that trade deficit cannot always be unfavorable, and it is even not an effective indicator to evaluate a country's economic health condition, because trade deficit could to some extent reflect economic vitality and resilience of the currency, as well as cut import costs.

Donald J. Boudreaux, economics professor of George Mason University, told People's Daily that the rising tariffs could bring damages to US companies which relied on importing raw materials for production.

The tariffs would make those so-called "protected" American enterprises unable to effectively allocate their recourse, leading to a waste of resources, he elaborated.