By Huan Xiang from People's Daily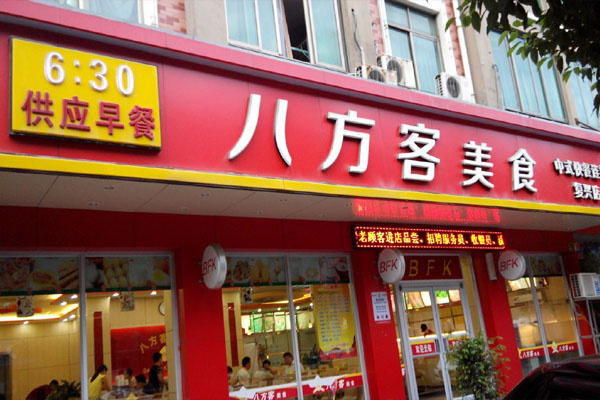 Chinese people now prefer green, organic food to western fast food, a change of eating habits believed to be related to rising income and their pursuit for a healthier and better life.

Thirty years ago, when KFC opened its first branch in Beijing, Chinese lined up to buy French fries and chicken, and they did so for a very long time after that. But 30 years later, things have changed.

According to data by market research firm Euromonitor International, both KFC and its main rival in China, McDonald's, have begun to see a drop in revenue since 2013. To restore revenue growth, the two restaurants have been expanding their business, with each opening more than one branch in China a day. But they are unable to retain their previous market share.

One important reason for the sluggish growth is that the Chinese people are eating healthier. According to a report of McKinsey & Company in 2015, only 51 percent of Chinese consumers said they would eat western fast food.

The consulting firm also found that 38 percent of consumers will first consider food labeled organic and green as safe food, in a survey of more than 10,000 people in 44 Chinese cities that produce 75 percent of the country's GDP and have half the country's population.

This change of eating habits is attributed to the concrete development of the country as well as Chinese people's desire for a better life.

Chinese people's living standard has been greatly improved since reform and opening-up.
Statistics show per-capita disposable income of the country reached 23,821 yuan ($3,615) in 2016, up 62.6 percent in real terms to that of 2010.

As the rural-urban development divide and regional disparities continuously narrowed and the Gini coefficient decreased, the Chinese people have more money at their disposal, and their consumption activities are more guided by the need for services than material needs. They are now attaching more importance to health and nutrition.

In addition, policies were rolled out by Chinese government for further progress in development of national nutrition on all fronts. For example, in 2016, China introduced the blueprint of Healthy China 2030, which included"guidance for a good diet habit." It was China's first state-level medium and long-term strategic plan for national health.