By Liu Zhonghua, Sun Tianren from People's Daily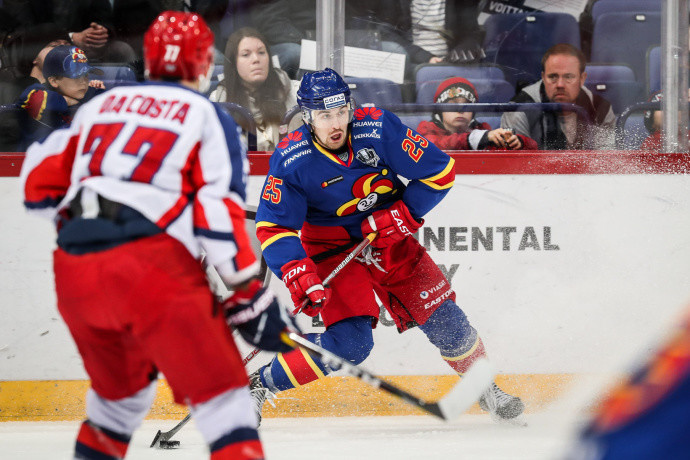 As Chinese President Xi Jinping headed for Finland for a state visit, it is expected that a closer cooperation on winter sports between China, the host of the 2022 Winter Olympics, and Finland, a traditional sport power will light up bilateral ties.

Though Finland is small in population, its people are enthusiasts and good hands at sports, especially winter sports because of the country's unique natural environment. The icy and snowy winter could last for five to six months in the country located at high latitude.

Of varied winter sports, ice hockey is the most popular one, with each Finnish having a favourite team.

An ice hockey game was staged on the ground of Trio Sport Center in Vantaa, a city north to Finland's capital city Helsinki on March 31 as well.

Both China and Finland are complementing their advantages in ice hockey to tap the potential of vast Chinese market, said Jukka Kohonen, CEO of Jokerit Hockey Club, a leading professional ice hockey team based in Helsinki.

The CEO said that his club maintained close cooperation with Beijing Kunlun Redstar, a Chinese ice hockey club.

Ice hockey is not only a lifestyle, but a traditional culture in Finland, Kohonen stressed, illustrating that his youngest son, beginning to play ice hockey at three years old, has joined a professional team.

Data showed that nearly 100,000 Finnish citizens of its over 5 million population have registered as professional ice hockey players.

Besides ice hockey, Finland also has competitive edges in biathlon, cross-country skiing, ski jumping and several other games, which can be evident by its dazzling performances in previous Winter Olympics.

After Beijing was selected as host city of the 2022 Winter Olympics, China and Finland found the huge potential of bilateral cooperation in winter sports and launched cooperation at governmental, business and club levels.

Praising the time-honored sport exchanges between the two countries, Timo Ritakallio, President of the Finnish Olympic Committee, expected a bilateral cooperation in winter Olympics.

He added that back to 1952, China's Olympic delegation for the first time appeared at an Olympic stadium thanks to the invitation of Finland, the host of 15th Summer Olympics held in Helsinki.

It is great for Xi to support the Olympic undertakings, especially China's winter sports, Ritakallio said, adding that Xi's upcoming visit will certainly boost bilateral sporting exchanges and cooperation.

Finnish government also attaches importance to the 2022 Games to be hosted by Beijing. Mayor of Rovaniemi Esko Lotvonen, who has paid several visits to China in the past two years, said the city is willing to provide facilitation and support for Chinese athletes when they receive training there.

The enhanced exchanges have also given a boost to derivative technical dialogues, sport tourism events and market expansion related to winter sports.

Both countries, for instance, have inked a cooperation memorandum on skiing games, based on which a Finnish skiing school will provide training courses and supports to China's cross-country skiing team.

In addition, China has introduced techniques on hoarding snow and building snow cave from Finland, in a bid to ensure a better training ground for Chinese players.

It is a good approach for China to publicize winter sports through hosting the Winter Olympics, said Kohonen who is impressed by rapid development of China's winter sports.

During the Kontinental Hockey League (KHL) match held in this January, Beijing Kunlun Red Star secured a 6-3 victory over Helsinki Jokerit Club.

Impressed by the incredible changes of China's ice hockey team compared with his first Chinese visit last April, Kohonen said that his team is now facing a stronger competitor, whose facilities are better than before as well.

It is estimated that by 2025, about 300 million Chinese citizens will participate in the winter sports, bringing the industry's value to a total of about 1 trillion yuan.

Kohonen believed that hundreds of ice sport facilities to be constructed by China mean big business chances for global companies. Finland can provide technical equipment and professional consultation on venue construction for China as well, he added.