Source: people.cn, People's Daily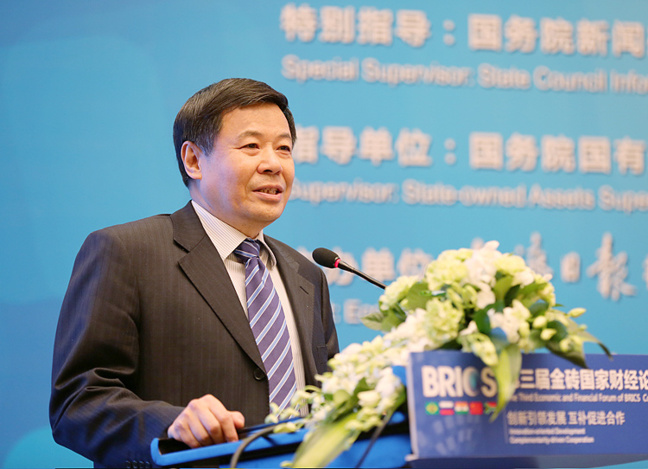 Brexit, the International Monetary Fund's (IMF) downgraded global economic outlook, slow recovery of emerging markets and the spillover effects of geopolitics constitute the four major uncertainties facing today's world economy, China's Vice Finance Minister Zhu Guangyao stressed on Friday.

He said made the statement when answering questions about G20, world economic growth, and global economic governance during a press conference held by the media center of the G20 Hangzhou Summit.

Zhu said that the global economy is recovering at a slow and unbalanced pace, but at the same time, it is confronted with new uncertainties and downward pressure.

Britain's exit from the EU has negatively affected both European and global economies, Zhu explained.

He said the monetary policies of the developed countries are more diversified now, citing the uncertain timetable on the FED rate hike and the negative deposit interest rate adopted by the European Central Bank and the Bank of Japan.
"All these uncertain factors require close attention," he said.
Zhu cited the IMF's consecutive downgrade of the global economic forecast for 2016 as the second uncertainty. According to him, given the sluggish world economy, global trade growth has been lower than economic growth for five years in a row, and the challenges faced by trade are mounting as a result.

Also, though some key emerging markets have embarked on a recovery path at the start of 2016, the latest data from the IMF show that Brazil and Russia will remain in negative growth in 2016, the official said, adding that global geopolitics will impose a greater impact on the economy.

Zhu urged that amid such a background, the international community should reach a policy consensus and boost economic growth through joint efforts.

"It also explains why the Hangzhou summit gathers so much attention. They expect the summit to make historic contributions to the growth of the world economy and the stabilization of global financial market," he said.