By Li Ning from People's Daily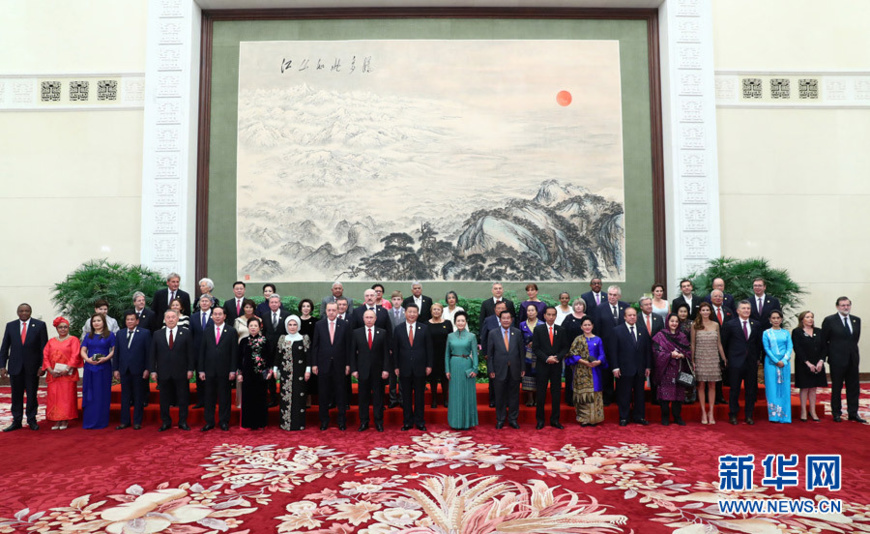 Chinese President Xi Jinping on Monday called on global leaders to push for win-win outcomes, enhance policy coordination and deepen practical cooperation in the implementation of the Belt and Road Initiative.

Xi made the remarks at the Leaders Roundtable of the Belt and Road Forum for International Cooperation. Xi called on countries to build partnerships, stay open in cooperation and resolve differences through dialogue.

"Geese can fly through wind and rain for a long time because they fly in flocks," Xi said, driving home the point of forging partnerships against all odds.

He urged countries to follow the Belt and Road principles of extensive consultation, joint contribution and shared benefits to strengthen policy, infrastructure, trade, financial and people-to-people connectivity among countries.

Xi said countries should resist protectionism to seek win-win results in cooperation, and enhance dialogue to settle disputes and resolve differences in maintaining regional stability. Xi urged countries to align development strategies. He said resisting the beggar-thy-neighbor mentality is a lesson the world learned from the global financial crisis.

He said countries should integrate their development strategies to form a common action plan that is beneficial to all. Countries should align cooperation under the Belt and Road Initiative with the United Nations 2030 Agenda for Sustainable Development and the follow-ups to the G20 Hangzhou Summit, as well as the development plans of regional blocs such as the Association of Southeast Asian Nations, the African Union, the European Union and the Asia-Pacific Economic Cooperation.

It takes real action to turn a blueprint into reality, Xi said, urging efforts to accelerate construction of railways, highways, ports, oil and gas pipelines, and power and communication networks to enhance connectivity.

He called for greater efforts to build economic corridors and industrial cooperation parks to create jobs and spur innovation. Free trade areas should be expanded with rules and standards to be more compatible with each other.

Countries should improve their business environment and policy protections to release the positive power of better connectivity, he said.

In addition, financial innovation should play its role in addressing the financing bottleneck. People-to-people exchanges should go deeper to consolidate the basis of cooperation and let ordinary people share the benefits, Xi said.