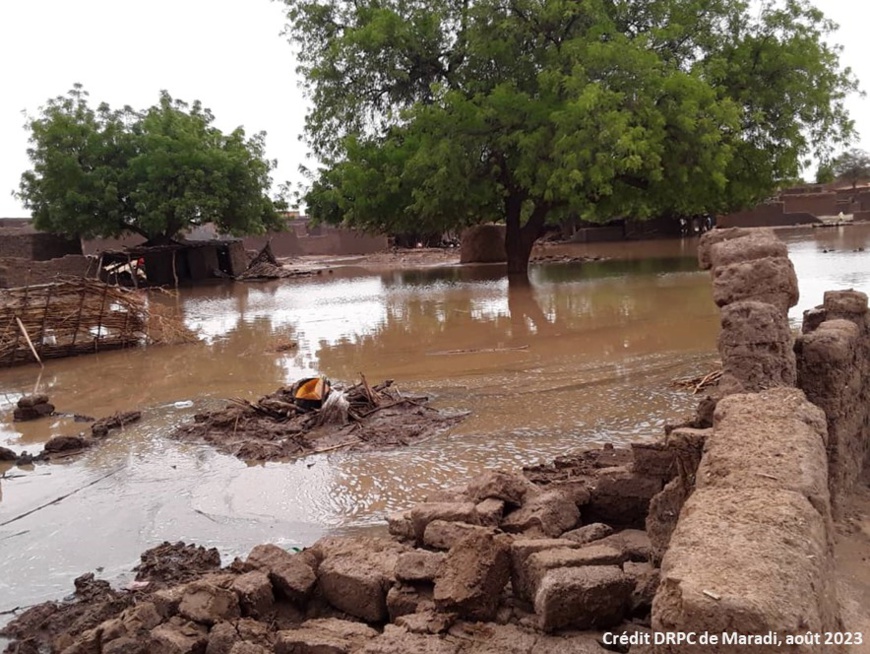 Floods in Niger Republic August 2023 copyright UNO
Following Storm Daniel that devastated the country on 10 September 2023, more than 4,000 fatalities have been confirmed and more than 8,000 people are still missing as of 19 September, according to the World Health Organization (WHO).
 
Egypt reported that 391 of its citizens are missing in Libya, most of them in the city of Derna. As of 19 September, 87 bodies of Egyptian citizens have been recovered. Several thousand bodies reportedly remain under the rubble, and local teams require sustained support to continue ongoing identification, documentation and burial services, as well as manage the risk of future health outbreaks or waterborne diseases. In addition to humanitarian aid, Libya also needs and has requested technical experts – including specialized civil engineers, unexploded ordnance (UXO), water, sanitation and hygiene (WASH) and waste management experts.
 
Over the past few days, heavy rainfall and strong winds have affected the Emirates of Dukku and Nafada in Gombe State, eastern Nigeria, causing floods and resulting in displacements and damage. According to the National Emergency Management Agency of Nigeria, more than 1,336 persons are displaced, and several houses and farmlands have been destroyed.
 
As of 28 August 2023, approximately 109,120 individuals were affected by flooding across the Niger Republic according to the United Nations.
 
To explain why some African countries were touched recently by these devasting floods, ONG Greenpeace explains that low-income countries, people of colour, Indigenous People, women, and people with disabilities are more exposed to the devastating impacts of climate disasters such as floods, wildfires, severe drought and soaring temperatures, as well as rising sea levels and limited access to food and water.  « This global majority – marginalised and made more vulnerable by powerful systems of oppression – don't have access to the financial resources and institutional capacity to adapt to climate change nor to recover from the losses and damage that it causes », explains the ONG. Greenpeace estimates that the cost of loss and damage is estimated to be between 290 to 580 billion USD per year by 2030 and unfortunately, much of this will be shouldered by developing and least developed countries.
 
The Cameroonian environmentalist, Ayuk Peter, explains that while the whole world, struggles with compounding crises,  big western oil firms, by far some of the largest contributors to the global climate crisis, more than doubled their profits to 219 billion USD in 2022. « Historical polluting countries and industries are responsible for the crisis the world is facing — and that those who contributed the least to the problem are now suffering most. The polluting corporations and countries accountable should be forced to pay for the damage they have caused and continue to cause », says Maxi Ngo, leader of NGO of Human rights in Central Africa.
 
« Fossil fuels are responsible for over 75% of global GHG emissions and 90% of CO2 emissions. There is no climate justice without a just phase out of all fossil fuels: coal, oil and gas. The only path to a sustainable and resilient world – and to achieve the social and climate justice we all need – is by adopting an alternative economic model that moves quickly away from it's addiction to fossil energy, and places people and sustainability over profits and extractivism », concludes Greenpeace.