By Toumert AI Source:Global Times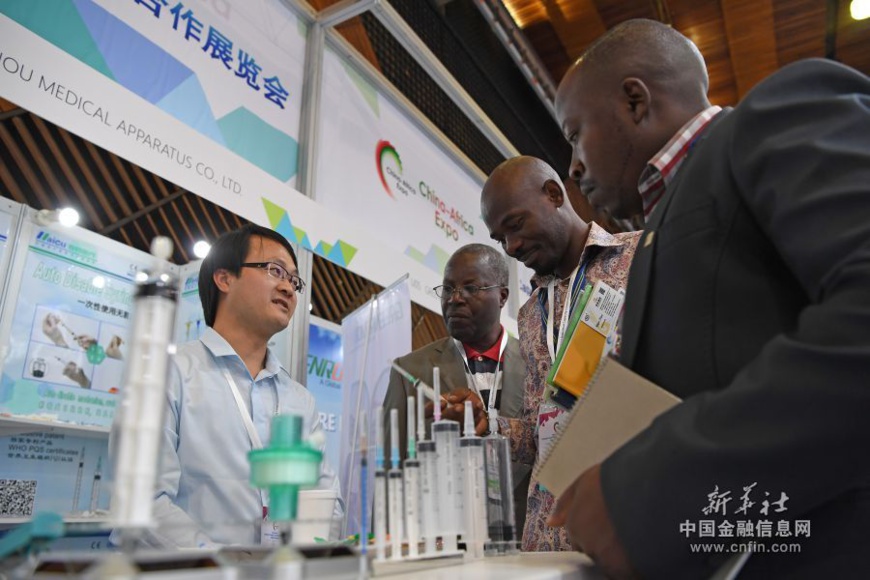 With the 2018 Beijing summit of the Forum on China-Africa Cooperation (FOCAC) scheduled for September 3-4, China is gearing up to receive delegates from the African continent to discuss progress in the strategic relationship and map out the future of a win-win model that is at the core of China's engagement internationally.

That calls for efforts to seek out the opportunities that the FOCAC platform offers to Chinese and African state and non-state actors with regard to the 21st century's economic changes, as well as their impact on restructuring the partnership model from trading and infrastructure to a technology-based partnership. It is also important to contemplate seriously the structural challenges that African nations face to engage in the new era of the Fifth Industrial Revolution.

The new era - as played out by Chinese policymakers - focuses on bringing world economies on an equal footing to deal with the Fifth Industrial Revolution.

If there is one continent that is benefiting from China-driven global economic partnerships, it's Africa. Through the Belt and Road initiative and the FOCAC platform, African nations have seen their infrastructure transformed to meet the needs of a better global, integrated economy.

A good example of the positive role that China is playing in Africa is Kenya's new standard gauge railway linking Mombasa and Nairobi, which is intended to connect in the future with the Chinese-built Ethiopia-Djibouti line.

The Chinese cooperation policy, however, does not stop at pure construction projects. Indeed, African nations have benefited from cultural and education exchanges and China has offered more scholarship programs for African students than any Western country. Chinese giants like Huawei have established local centers to train young African engineers with the latest technological tools in communication. Due to China-driven technologies, African small and medium-sized enterprises are using the latest mobile technologies to reach international markets.

Private-sector companies such as Alibaba and Tencent are positioned as the favorite providers for e-commerce opportunities meant to reach Chinese consumers as well as global ones.

From these examples, we can see clearly the progressive evolutionary approach that Chinese policymakers are taking with regard to win-win cooperation.

While the focus has and will be on trade numbers, China is shifting its support in a comprehensive manner to include social and economic development and integration of the African dream into its global network and the Fifth Industrial Revolution, where technological advances will be the focal point of growth.

The issue is how China can support Africa to engage in this new era. As an African who has written extensively on China-Africa relations, I see an opportunity to take this relationship to a new level and a new paradigm.

African nations are ready to establish a new core growth concept that will go beyond the challenges involved in establishing traditional infrastructure, into a world where artificial intelligence, robotics and a knowledge-driven economy is taking shape.

This is the challenge that Africa faces - prioritizing its development plans and working with capable nations that are ready to share their technologies.

China offers through the FOCAC platform a reliable and capable partner that has never failed Africa in its drive to make progress.

China has been steady in its economic approach to the continent. It has seen the potential of working closely with young African entrepreneurs and policymakers to integrate their economies to reduce poverty, share knowhow and make Africa an economic powerhouse.

There is a sense of urgency for African nations to ensure they do not miss the opportunity to jumpstart their Fifth Industrial Revolution with the help of China. The reality is that even with the progress made, Africa is still struggling in its economic policy with regard to the new economic era.

Its challenges are structural: Africa lacks the institutions to provide guidance on developing a technology-driven society. This is where the future lies between China and Africa.

African policymakers are pushing for more constructive involvement by China and the exchange of expertise on how to transform African institutions to deal with emerging economic realities and plan for a shared destiny.

The author is director of Education, International Bachelor Program at the International School under China Foreign Affairs University.