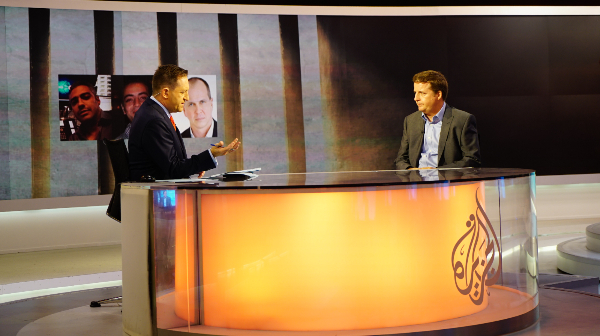 In the wake of another retrial adjournment for Al Jazeera's Baher Mohamed, Mohamed Fahmy and Peter Greste, Giles Trendle, Al Jazeera English's Acting Managing Director has called the ordeal "very frustrating."

Commenting on Al Jazeera English after the court case was adjourned yet again to August 29th, Trendle said: "This is very frustrating. This long running saga has been going on and on and on, if we go back to the original verdict it was quashed by a court of appeals that said that the evidence was contradictory and flawed and this was way back earlier in this year and so we are just waiting for the justice to be done. At the moment, the justice is delayed and justice delayed is not justice done".

Trendle criticized the process saying, " The judicial system has been almost Kafkaesque in some of the ludicrous groundless charges, in some of the strange decisions, even in the delays that you are seeing. The adjournment, I believe this is the tenth one in recent times. We can make calls, we can make campaigns but at the end of the day the decision lies in Cairo, in the court in Cairo."

The #FreeAJStaff campaign is now in its 19th month since Baher, Fahmy and Greste were arrested in December 2013 and since then there has been a groundswell of support on social media from media organisations and human right groups. Trendle urged people to continue the calls for "Journalism is not a crime", saying, "There has been a tremendous campaign and we thank everybody who has been behind that campaign, world leaders, international media, human rights organisations, the general public as well as our own staff of course, and we thank everybody who has been involved in that campaign and the campaign will go on until we can get justice for our people."