By Wan Yu from People's Daily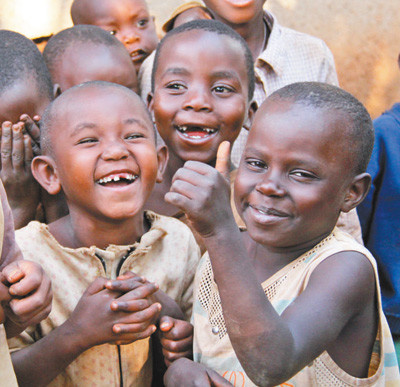 A Rwandan man surnamed Leonidas adds a new case to the record of merits of Chinese technologies and aids it offered to other countries as this man has his life completely changed thanks to the China-aided agricultural technology demonstration center in his country.

Leonidas, in his thirties, now runs a company in the suburb of Kigali, the capital and largest city of Rwanda. The plain-looking company beside a muddy road is one of the city's major mushroom suppliers.

Leonidas, who used to be a translator for the China-aided agricultural technology demonstration center in the African country, now looks completely like a successful businessman in suit and ties.

The demonstration center locates in Rwanda's Southern Province, several hours' drive away from Kigali. It is a Chinese-style garden architecture with red lanterns hung above the gate where Leonidas learnt how to grow mushrooms.

In 2013, the Rwandan man had a two-month training in China, after which he started his own mushroom business under the assistance of the center.

Chinese experts not only offered him spawns and consulting services, but also helped him establish market by contacting local enterprises.

"The Chinese experts help me every time I call them, no matter when," he recalled.

Two years ago, Leonidas started producing fungi bags after building a factory in his village. Hiring 20 employees, the factory not only sells fungi bags and fresh mushrooms, but also is engaged in the wholesale business of the raw materials for fungi bag production.

Leonidas told People's Daily that he is leading local villagers to get rich through Chinese mushroom-growing techniques.

"Thanks to the mushroom business, I have built a new house and bought a new car. Now I've got married and had three adorable daughters," Leonidas said.

"Thank China, and the Chinese experts at the agricultural technology demonstration center. I wouldn't have made such achievement without them," he added.

"Chinese technologies changed the lives of me and many of my fellow countrymen. I'm very proud of the friendly cooperation between Rwanda and China," noted Leonidas, who is now looking forward to Chinese President Xi Jinping's upcoming visit to his country.

Leonidas believes that Xi's visit will bring more opportunities for Rwandan people and make his business and life better.