By Zhao Cheng from People's Daily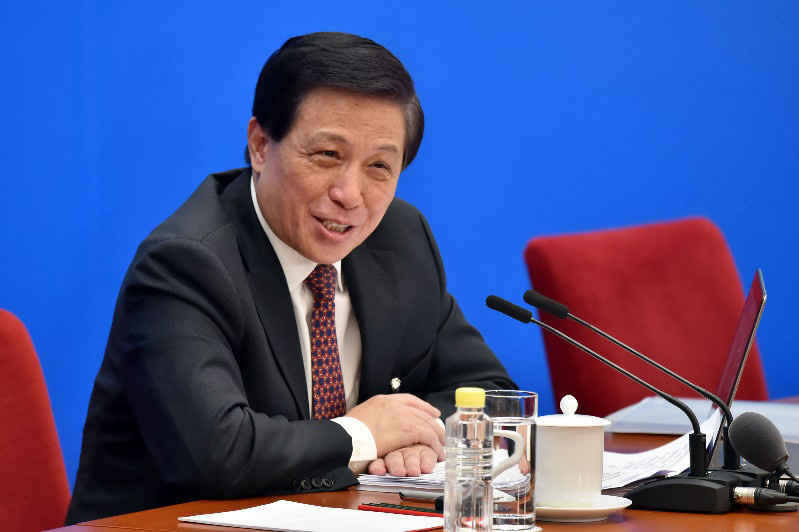 Zhang Yesui, spokesperson for the first session of the 13th National People's Congress (NPC), answers questions during a press conference on the NPC session in Beijing, March 4, 2018. (Photo by Weng Qiyu from People's Daily Online)
China does not want a trade war with the US, but will not sit idle and watch if any US moves hurt China's interests, a senior Chinese diplomat told a recent press conference.

The statement by Zhang Yesui, spokesperson for the first session of the 13th National People's Congress, came amidst rising concerns over trade tensions between the world's two largest economies after US President Donald Trump announced a plan to slap tariffs on steel and aluminum imports.

Trade ties between China and the US are essentially mutually beneficial, but there would be certain frictions given the huge bilateral trade, Zhang pointed out, adding that China-US trade surpassed $580 billion last year.

The best way to address frictions is to open up markets further, expand the pie of cooperation, and work together to find solutions acceptable to both sides through dialogue and consultation, the spokesperson added.

Given the differences in social systems, history, culture and development stages, it's normal for China and the US to hold different ideas on certain agenda, but such differences or frictions do not necessarily lead to confrontation, he stressed.

"If policies are made based on mistaken judgments or assumptions, it will damage bilateral ties and bring about consequences that neither country wants to see," Zhang added, saying that it's imperative for the two parties to perceive each other's strategic intentions in an objective and accurate way and keep the direction of bilateral ties on track.

China's Vice Foreign Minister Li Baodong also stressed that China does not want a trade war with the US, saying that "no one will emerge a winner in a trade war".

China and the US are consulting each other in this regard, said Li, also a member of the 13th National Committee of the Chinese People's Political Consultative Conference (CPPCC).

China hopes that both sides could obey international rules, especially that of the World Trade Organization (WTO), he noted.