By Li Yingqi from People's Daily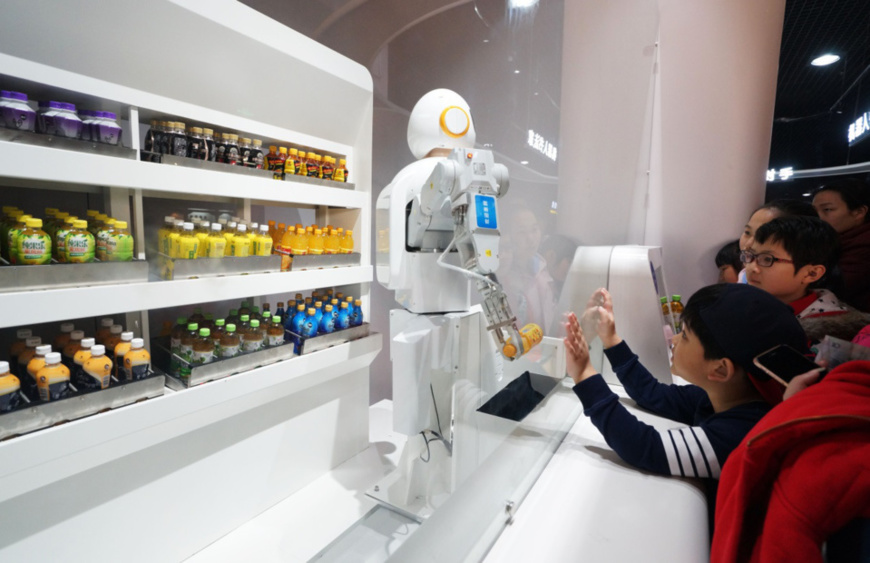 China will accelerate the application of artificial intelligence (AI) technologies in wider fields by constructing open-source platforms, Minister of Science and Technology Wan Gang told a press conference on Saturday.

AI technologies will be used countrywide to boost industrial development and solve security, health, environment and other issues of public concern, Wan said at the press conference held on the sidelines of the first session of the 13th National People's Congress (NPC) on March 10th .

Research into key technologies guarantees the utilization of AI in more sectors, the minister said, adding that easy access for innovators, entrepreneurs and startups to the technology is important as well.

"In a bid to realize the goal, the first thing we will do is to build open-source platforms," Wan said, citing Baidu, Alibaba, Tencent and other domestic high-tech pioneers as examples.

Chinese internet giant Baidu is working on driverless technology while e-commerce leader Alibaba researches intelligent transport and City Brain. Tencent is working on medical imaging technology and information technology company iFlytek is focused on voice recognition.

Facial recognition technologies have been applied in high-speed railway stations and airports step by step, the minister said.

"We must make such sources open so that the technologies can play a role in economic and social development," he said.

Stressing that technological advancement always generates social impact, the minister noted that laws and regulations have to be updated to address possible challenges in social ethics, employment structure, personal privacy and national security brought about by AI technologies.

Last July, the State Council issued a plan on new generation AI. The roadmap prizes to in-depth integration of AI technologies with economic and social development. It said the AI industry should be a major growth engine and improve people's lives by 2020. The plan also set a target for China to become a leading center for global AI innovation by 2030.