By Qiang Wei from People's Daily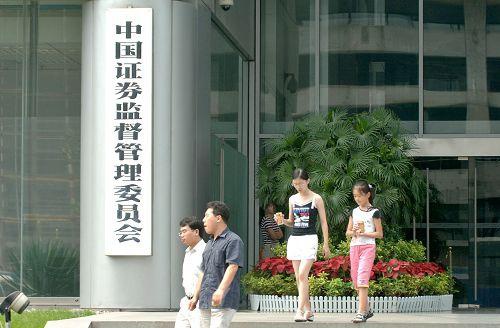 As part of the effort to further open its capital markets to foreign participants, China is discussing measures that would allow foreign corporations to take larger stakes in domestic joint-venture securities and futures brokerages, officials with the top securities regulator disclosed at a press conference on Sunday.

The officials with the China Securities Regulatory Commission (CSRC) emphasized China's stance that overseas investors and service providers are welcomed to expand in the nation.

China now allows foreign investors to boost holdings in joint-venture securities houses, fund management companies and futures firms to a maximum 49 percent.

According to the officials, the commission has been exploring ways to introduce foreign capital and expand foreign companies' investment in China during the 20-plus years since the A-share market was launched.

CSRC Vice Chairman Fang Xinghai said that there was still no timetable for the launch of an international board that would allow foreign-invested enterprises to list their shares in China, addressing concerns that the "introduction of an international board may threaten the value of A-shares."

The rules involved were still being studied, but technical challenges remained, he explained, citing accounting standards as an example.

According to Fang, companies overseas follow different accounting standards and information disclosure rules than those used in China, and further adjustments are needed before a launch decision.

Global equity indexes provider MSCI will make a fourth decision on whether China's A-shares will be added to the index, which will be important for China's A-share market.

Any international stock index without Chinese A-shares is incomplete, Fang pointed out, but said at the same time that China will not make a judgment on the final results.

He said at the same time that the final decision will not move China from the opening-up or reform pace toward a market-oriented, law-based and international capital market.

The CSRC has improved a series of basic policies for the capital markets to support the development of real economy, said Chairman Liu Shiyu.

In 2016, the 248 companies that held IPOs in China raised more than 163 billion yuan ($23.7 billion), according to Liu.

He added that in the same period, listed enterprises refinanced over 1.34 trillion yuan, while 261 listed enterprises saw an increase of more than 980 billion yuan in capital through acquisitions and restructuring.

Companies that are listed on the New Third Board, China's share transfer system for small and medium-sized companies, raised more than 139.1 billion yuan, he added.

Those visible numbers gave a strong boost to the real economy, Liu said.