By Zhao Cheng from People's Daily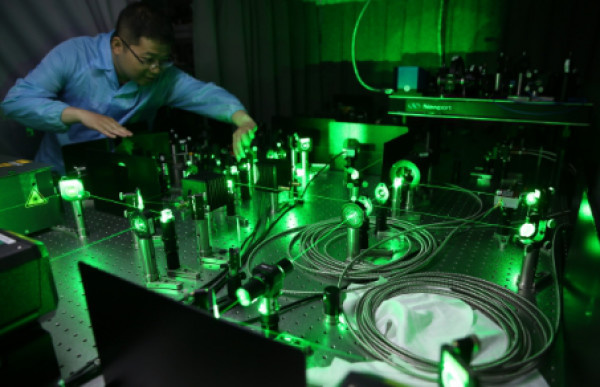 Chinese President Xi Jinping reemphasized the importance of scientific and technological innovation at a recent discussion meeting, indicating that scientific innovation has been placed at a high position in China's development agendas.

Innovation is key to the "new normal" in economic development and crucial to the supply-side structural reform, Xi said when joining a panel meeting of National People's Congress deputies from Shanghai in their deliberation of the government work report on March 5.

He also called for greater advances in basic science and major breakthroughs in key technologies, adding that China should, in line with international standards, improve the concentration on science with global vision.

Xi has always put scientific innovation in the first place when it comes to the overall development of China, stressing that innovation is the most powerful engine to drive development.

China, in a strategic outline issued in May 2016, has drawn up a top-level and systemic design for innovation-driven development.

Three months later, the country released the 13th Five-year Plan on Scientific and Technological Innovation, in which it depicts the national blueprints for the next five years' technological innovation, and initiated several scientific plans with generous investment.

This year's government work report showed that China has made several cutting-edge technological achievements in the previous year.

Data showed that in the past year, over 1 million patent applications were filed, and the total amount of business transactions in technology field surpassed 1 trillion yuan in a single year.

In addition, technological progress contributed 56.2 percent to economic growth, suggesting its role as a stronger propeller.

Thanks to its efforts to encourage innovation, the country has also begun to lead the world in terms of innovation-driven economic development.

Xi, at the G20 Hangzhou Summit held last year, called on all countries to build an innovative, invigorated, interconnected and inclusive world economy.

The G20 Blueprint on Innovative Growth and the G20 2016 Innovation Action Plan adopted during the summit also urged all nations to join and coordinate their innovation-related policies, ideas, actions and mechanisms.

The world economy is now in shortage of driving engines, as the power provided by scientific and industrial revolution has lost its stream, but the new fuels are still in the bud.

Amid such backdrop, the international community believes that the innovation-driven development mode advocated by Chinese leaders will effectively bring world economy out of shadow.