By Pei Guangjiang, Zhang Mengxu, Zhao Cheng, Ji Peijuan from People's Daily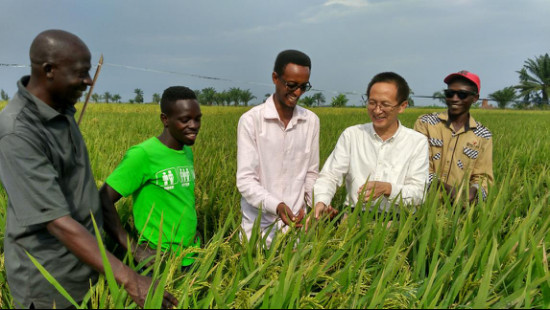 Fruitful results have been achieved by the Belt and Road Forum (BRF) for International Cooperation held in Beijing on May 14 and 15. A list of major deliverables of the BRF including 76 items comprising more than 270 concrete results has been put together, providing a strong boost to the sustainable global cooperation on Belt and Road development.

China has signed Belt and Road cooperation documents, made bilateral and multilateral cooperative plans, and confirmed cooperation projects at ministerial level with many foreign governments and international organizations.

China also vowed to host the China International Import Expo starting from 2018, contribute an additional 100 billion yuan (about $14.5 billion) to the Silk Road Fund, and provide assistance worth 60 billion yuan in the coming three years to developing countries and international organizations participating in the Belt and Road Initiative.

Russian President Vladmir Putin said the timely initiative and forum helped boost economic cooperation and exchanges among countries.

Kazakh President Nursultan Nazarbayev promised a firm support to the Belt and Road Initiative, saying that his country will actively align it with the nation's Bright Road strategy.

The initiative has reflected Chinese leader's courage and strong sense of historical responsibility, Czech President Milos Zeman believed.

The forum has demonstrated to the world the tangible fruits of the far-sighted Belt and Road initiative, providing a historic platform for developing and developed nations to discuss cooperation on the basis of mutual benefit, Kenyan President Uhuru Kenyatta said.

Erik Solheim, executive director of United Nations Environment Program noted that one will lose once isolated, but will achieve common prosperity if opening to the world.

Since the Belt and Road Initiative was put forward, 68 countries and international organizations have signed cooperation agreements with China to build the routes together.

The 6 major economic corridors including China-Pakistan and China-Mongolia-Russia Economic Corridors have played a leading role. Indonesian high speed rail between Jakarta and Bandung and the China-Laos rail are both under accelerated construction.

In addition, China has undertaken the renovation projects of the Gwadar Port and Piraeus Port.

Chinese enterprises have established 56 economic and trade cooperation zones in 20-plus countries, and the Asian Infrastructure Investment Bank and the Silk Road Fund have started operation.

The Belt and Road Initiative has yielded many fruits since it was proposed. For instance, the China-Pakistan Economic Corridor has relieved electricity shortages for Pakistani families. The Qamchiq Tunnel of the Angren–Pap railway has helped Uzbekistan shake off the awkward situation when its trains had to cross neighboring countries in order to reach certain destinations..

A total of 3,900 China-Europe freight trains have started service so far, opening a new passage for China-Europe trade. The opening of the China-built Addis Ababa-Djibouti railway endowed the inland Ethiopia on the ridge of East Africa with a port, greatly facilitating the trade of the country.

The initiative and the UN sustainable development agenda are both aimed to achieve sustainable development, create more opportunities, provide global public products, and promote mutually beneficial cooperation. In addition, they will also enhance policy coordination, facilities connectivity, financial integration and people-to-people bond among countries.

UN Secretary-General Antonio Guterres hailed the Belt and Road Initiative as a very remarkable proposal that will benefit the whole world.

At a press conference to close the 1st BRF, Xi announced that Beijing would hold the second Belt and Road summit in 2019. The announcement soon received worldwide attention.