By Cao Pengcheng from People's Daily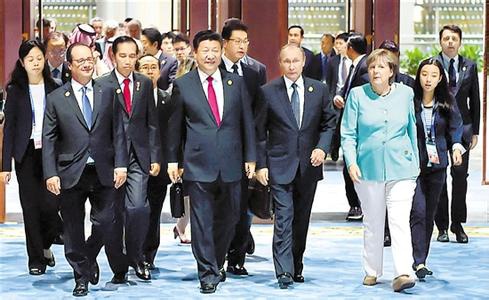 Thanaleng Railway Station in Laos is a favorite place for wedding photos, with many young couples in the capital city of Vientiane traveling thousands of miles to the country's only railway station.

Railways do not play a significant part in the transport sector of this Southeast Asian country since it largely lacks the required infrastructure. As a result, the Thanaleng Railway Station is more like a scenic spot rather than a transport hub.

But in five years things will change. Chinese workers are now constructing the 417-kilometer high-speed railway that will link China's Yunnan Province and Vientiane.

At the just-concluded G20 Hangzhou Summit, Chinese President Xi Jinping urged G20 members to be "a team of action instead of a talk shop." His words were echoed by many countries and their peoples who aspire for development as well.

In today's world, the roadblocks laying ahead of economic recovery and growth are not "civilization disparities," but rather innovation barriers and lack of connectivity.

The driver of national development should be practical action rather than empty talk. As an emerging power influencing the landscape of global governance, China takes practical action as one of its creeds.

The diligent Chinese rely on their own efforts for success, and China's remarkable development in the past decades comes from such efforts made by millions of Chinese families. These achievements in turn futher bolstered China's belief in practical actions.

Compared with the G8, which has been criticized as a "talk shop" by Western media, the G20 succeeded in offering crisis-response remedies after it was launched. However, the G20 is in danger of becoming a "talk shop" if the consensus reached during each summit cannot be implemented.

In order to ensure all of the initiatives put forward at the two-day summit are workable and feasible, China devoted tremendous efforts to its two-year-long preparation work. All the important agendas were set based on the views and feedback collected from various parties.

Since it assumed the G20 rotating presidency, China also hosted 66 meetings in 20 cities.

Xi emphasized at the G20 Summit that "one action counts more than a dozen programs." Though the action-oriented Hangzhou Summit has ended, the "Hangzhou consensus", like a new flame, will inspire more actions.

If all sides can translate the "Hangzhou consensus" highlighted by pragmatism into concrete actions, brighter prospects for the world await.