By Zhang Huizhong from People's Daily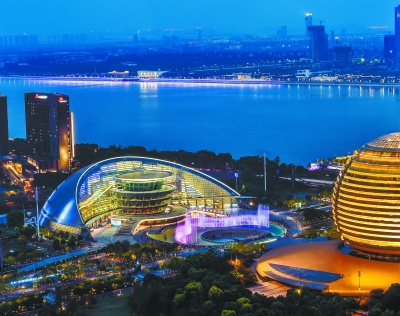 John W.H. Denton, first vice-chairman of International Chamber of Commerce: Continued G20 responsiveness to business recomondations urged
"We have high expectations for tangible G20 action on longstanding business priorities that address SME Development, Trade and Investment, Infrastructure, Financing, Employment and Anti-corruption," said John W.H. Denton, the first vice-chairman of International Chamber of Commerce (ICC) when speaking of the upcoming G20 Hangzhou Summit.

G20 countries represent more than 80 percne of the world economy. Denton noted that it was vital for G20 leaders to "be responsive" to the recommendations of businesses so as to more effectively address challenges relating to job creation, investment and sustainable growth.

"The G20's collective agreement on trade issues, including honoring the G20 standstill agreement on protectionism and implementation TFA is the type of leadership business wants to see from the world's major economies," said Denton, adding that "We are hoping for continued G20 responsiveness to business recommendations."

Denton expressed his appreciation to China's presidency on G20 summit this year, "hosting the B20/G20 is an enormous undertaking and this year we have been impressed by China's policy preparations. We are fortunate and grateful this year to also have the expertise and leadership of CCPIT and CCOIC."

"ICC fully endorses the B20 recommendations which are aim to drive G20 progress towards job creation, investment and boosted trade," Denton added.