By People's Daily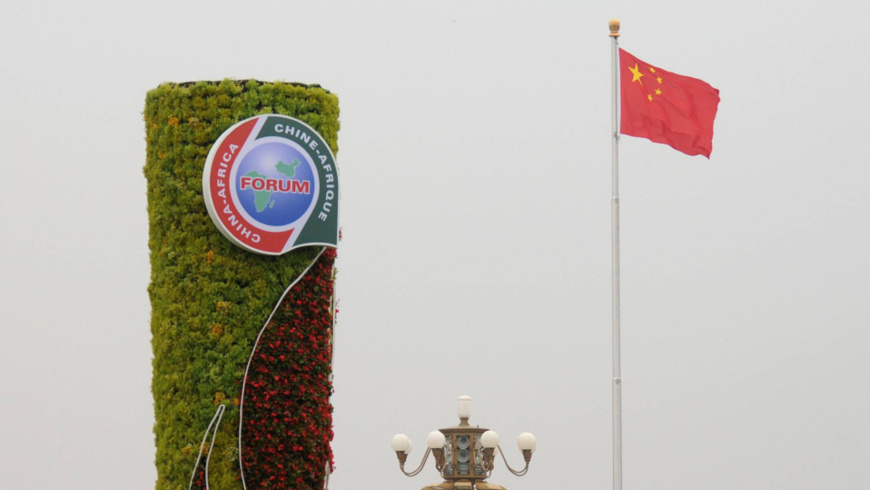 The 2018 Beijing Summit of the Forum on China-Africa Cooperation (FOCAC), with unprecedented scale and global attention, was bound to lift China-Africa comprehensive strategic cooperative partnership to a new high, written by Chinese State Councilor and Foreign Minister Wang Yi in a signed article published on People's Daily on Thursday.
The summit, scheduled to be held on September 3 and 4 in Beijing, wouldbe a historic event for China and Africa to deepen traditional friendship and strengthen strategic cooperation, underlined by Wang.

He pointed out that General Secretary of the Communist Party of China (CPC) Central Committee Xi Jinping earnestly practiced what he advocated by his four visits to Africa and meetings with about 140 African leaders in various occasions over the past five years.

Africa was twice chosen by Xi as his first destination of foreign visits when he took office and re-elected as the Chinese President, which indicated that strengthening the China-Africa friendly cooperation was an unswerving strategic choice of China's diplomacy, Wang said in the article.

The foreign minister pointed out that since the 2015 Johannesburg Summit of the FOCAC, China and Africa implemented the summit outcomes and intensified bilateral cooperation in each field, thus shifting China-Africa relations onto a fast-track development.

The foundation of political mutual trust between China and Africa had been further consolidated, he said when concluding the fruits of bilateral cooperation.

China and Africa had witnessed increasingly frequent political exchanges and constantly deepened communication of experiences in national governance and development, he elaborated, adding that they firmly supported the development path independently chosen by each other, as well as their efforts to guard core interests and major concerns.

In the past three years, 27 Chinese party and state leaders visited Africa, and 30 heads of state and government of Africa paid visits or attended meetings in China in return. In addition, 7 heads of the legislative bodies and 9 vice presidents or deputy prime ministers from Africa visited China, according to Wang.

A total of 24 partnerships, including comprehensive strategic cooperative partnership, had been established between China and the FOCAC member states, the State Councilor said, furthering that Gambia, Sao Tome and Principe, as well as Burkina Faso consecutively resumed diplomatic ties with China.

China and Africa yielded more fruits from their mutually beneficial cooperation, Wang stressed, expounding that with positive results scored from the 10 major plans for China-Africa cooperation, China fulfilled and was working on its commitments made in the Johannesburg summit.

It remained Africa's largest trading partner for 9 consecutive years, with a total investment of over $110 billion in the continent, he added.

A batch of major cooperation projects have been completed, including the Mombasa-Nairobi Railway in Kenya, the Abuja-Kaduna rail line in Nigeria, and the Hisense Industrial Park in South Africa.

China and Africa, according to Wang, are constantly improving the quality and efficiency of bilateral trade and economic cooperation by transforming their collaboration from government-led into a market-oriented, from commodity trade to capacity collaboration, and from engineering contracting to investment operation.

He also hailed the more diversified cultural exchanges between Chinese and African civilizations, citing the important cultural and interpersonal exchange events, including the China-Africa Youth Festival, the China-Africa Think Tank Forum, the Forum on China-Africa Media Cooperation, the China-Africa Joint Research and Exchange Program, and the China-Africa High-Level Dialogue on Fighting Against Poverty for Common Prosperity.

In the past 3 years, China had provided over 20,000 government scholarships and more than 1,700 degree education places for African countries. Besides, China and Africa had established 133 pairs of sister cities, and built 54 Confucius Institutes and 27 Confucius classrooms in Africa, Wang illustrated.

Each year, there were more than one million Chinese tourists visiting Africa, and 30 African countries were on the list of overseas destinations for Chinese group tourists, he added.

China and Africa had enhanced security cooperation, Wang introduced, illustrating that China actively supports African countries and the African Union to independently address their own issues, and backs the creation of the African Standby Force and the African Capacity for Immediate Response to Crisis.

China is now the largest contributor of peacekeepers to Africa among the five permanent members of the UN Security Council, with more than 2,000 Chinese peacekeepers currently posted in conflict zones across the continent, according to Wang.

Besides, the Chinese naval hospital ship Ark Peace visited 7 African countries, and successfully concluded its first voyage around Africa, offering high-quality medical services to local community.

So far, China had sent 30 batches of naval escort formation to the Gulf of Aden and the Somali waters, safeguarding more than 6,000 Chinese and foreign vessels, said the minister.

China and Africa, as the largest developing country and the continent with the most number of developing nations respectively, havd witnessed closer multilateral coordination between each other, Wang highlighted.

Faced with changes of international situation and various global challenges, the two parties had beefed up coordination on international affairs, he said, citing the examples of their close communication and coordination on UN reform, climate change, counter-terrorism, as well as in the elections of international organizations such as the United Nations Educational, Scientific and Cultural Organization, World Health Organization, and International Civil Aviation Organization.

Wang concluded in the article that as the fates of the over 1.3 billion Chinese and over 1.2 billion Africans were closely connected, the two sides would take the opportunity of the Beijing summit to build a closer China-Africa community with shared future, and embarked on a new journey of stronger solidarity and cooperation.