By Ji Peijuan from People's Daily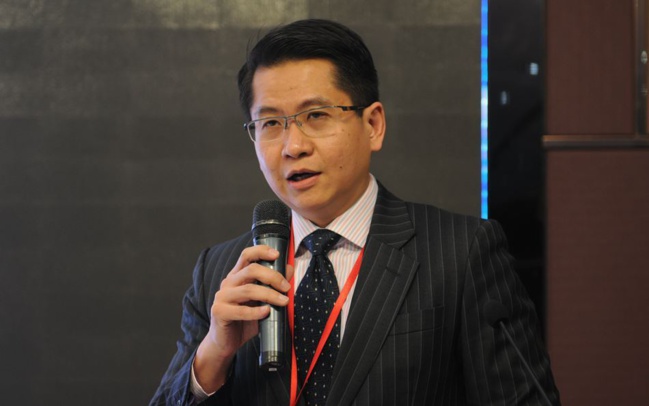 This year is the right time for China, a developing nation, to host the G20 summit, Singapore's Ambassador to China Stanley Loh Ka Leung told the People's Daily, further explaining that developing nations now boast more expectations on delivering louder voices and posing greater influence on world economy via this platform hosted by China.

The largest-ever presence of representatives from the developing world embodies an "inclusive" principle, a key word of this year's summit theme, Loh added.

Today's world expects a more inclusive G20, he said, pointing out that acknowledgment from the international community is the precondition to thoroughly implement the G20 consensus, but such recognition will come only when the G20 is more inclusive.

Since world's traditional development models have come to bottlenecks, new impetus are now required to stimulate a new round of development. Given such backdrop, incorporation of "break a new path for growth" into major summit agendas by China is a wise choice, the ambassador said.

In recent years, China has been accelerating its transformation and upgrade pace and giving priority to structural reform, especially the supply-side structural reform. At the same time, many other world economies are also attempting to find new growth drivers through structural reform.

Against this background, "We can refer each other's experience in structural reform, and China's precious experience can be used a reference for other countries," Loh said.

Commenting on anti-corruption cooperation, another key topic of this year's summit, Loh called on global cooperation to address this common challenge, saying that China has had a better-than-expected performance in anti-corruption efforts.

China has proposed the G20 formulate high-level principles on international fugitive repatriation and asset recovery, set up a research center in this field and drafted a 2017-2018 anti-corruption action plan.

The ambassador also called on the members to increase their communications with non-G20 members and consider the latter's suggestions when making final decisions.

The Global Governance Group (3G), an informal coalition established at Singapore's proposal in 2009, is one of such platforms to facilitate their exchanges, according to Loh.

He stressed that China is now contributing to regional and global development via the initiatives of the Asian Infrastructure Investment Bank (AIIB) and the "Belt and Road."

The former can fill other Asian nations' gaps in infrastructure construction and boost their economic development, while the latter can narrow the regional wealth gap by driving economic development through improved connectivity, the ambassador added.