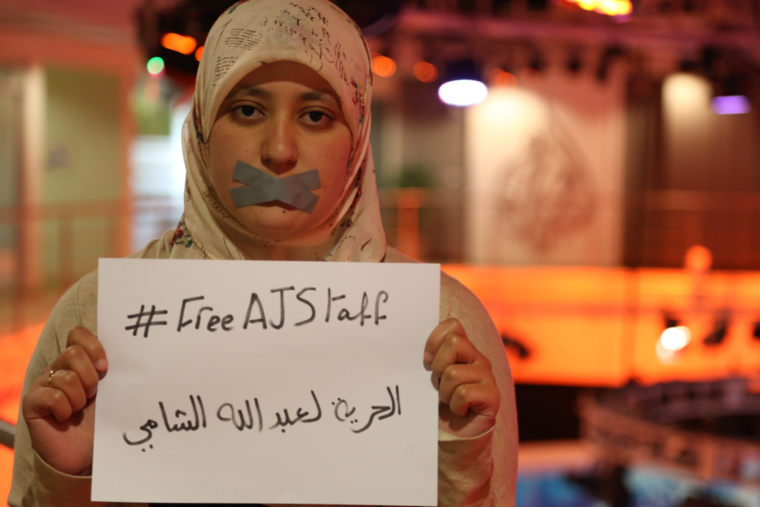 Commenting on reports that detained journalist Abdullah Elshamy has broken his hunger strike in Cairo, Al Jazeera spokesperson Osama Saeed said, "Abdullah's family and lawyer want to visit him immediately to establish the veracity of these reports. Two days ago he told them he would not break his hunger strike. Abdullah has been placed in solitary confinement and we are extremely concerned about the pressures that may have been brought to bear on him. While there, the authorities made a crude and dangerous attempt to forcefeed him. The reports of the hunger strike having ended are emanating from an unofficial social media account and there is a complete lack of transparency in the situation.
"We reiterate the call for Abdullah to receive independent medical attention as his body has been under great strain during his 4-month hunger strike. We also want the authorities to grant him visits from international human rights organisations.
"Regardless of the hunger strike's status, the core point remains - Abdullah should be freed. Journalism is not a crime.
"Abdullah has been incredibly brave in taking his hunger strike to the point of death. As a result, people around the world are talking about him, and the need for the Egyptian authorities to treat him as a journalist and give him justice."
Abdullah Elshamy has been held by the Egyptian authorities since August 14th last year.
For more information, visit http://www.aljazeera.com/indepth/spotlight/freeajstaff/.