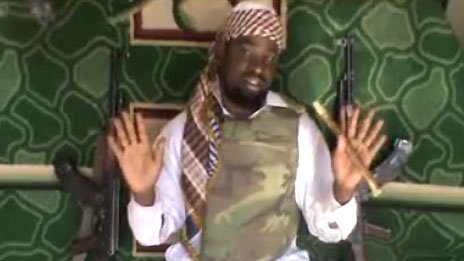 1. Mai Tatsine, Boko Haram And CAN: The Bitter Truth, Testimony by Prof. Dauda Ojobi OON
http://newsrescue.com/mai-tatsine-boko-haram-can-bitter-truth-prof-dauda-ojobi/#axzz33HUxZl00
Published On: Mon, Mar 31st, 2014
Africa / History / Religion | By NewsRescue
Mai Tatsine, Boko Haram And CAN: The Bitter Truth, Testimony by Prof. Dauda Ojobi OON
"Marwa Maitatsine, was a Christian until his death
Mar. 31, 2014
Testimony by Prof. Dauda Ojobi, OON (Order of the Niger)
Back in 1954, there ware series of meetings by the highest body of Christian association in the northern Nigeria, in Jos, which I happened to be the secretary, taking the minutes of that meeting (then, I was an undergraduate student of Christian Theology). Part of the result of that meeting was, to sponsor some people among 'us' to go to Arab countries as new Muslim converts, and learn Arabic and Islam. Their mission is to come back to Nigeria as Muslims clerics, use their Islamic knowledge to preach violence, distort original Islamic teachings and if possible cause a riot in the North that will make northern Nigeria a history. Five people were nominated for the job, and sent to Sudan to start their mission. 3 of them refused to come back and execute their plan, but spent the rest of their lives in Sudan as true Muslims. The remaining two; Muhammad Marwa and Birema came back, Marwa was sent to Kano, and Birema was sent to Niamey Niger Republic."….Professor Dauda Ojobi
Video: Maitatsine, Tijjaniyya & Christianity late Sheikh Albani Zaria With Prof. Dauda Ojobi (1) In Hausa language
Video 2
Professor Dauda Ojobi, a former secretary of Northern Christian Association of Nigeria (CAN), a retired Professor in Benue State University faculty of Law, the 3rd Reverend Father from northern Nigeria, after Paul Gindiri, and GG Ganaka, The first Nigerian overseer of Baptist Church in Kaduna, and One time commissioner of Justice in Bauchi State.
• NewsRescue-The Northern Knot: The Arewa Insignia is Actually of Christian Northern Origins, it is from the 'Celtic knot'
Mai Tatsine the obsolete version of Boko Haram, which began their reign in late 50's in Kano and some other parts of Northern Nigeria, their ideologies were similar to that of Boko Haram, they forbade what Islam allowed, and allowed what Islam made haram. They claimed western education is sin, they rejected anything brought by technology, they were popular with saying, wearing a wrist watch is haram, using radios and television is haram e.t.c. (considering the technological advancement of that period). The spiritual leader of Maitatsine movement was Muhammad Marwa a.k.a Mai Tatsine. The Emir of Kano Sanusi, once suspected Maitasine as fake Muslim when he discovered Maitatsine received goods from Vatican Palace. After sarki confirmed his findings, he expelled Maitatsine out of Kano, in early 60's. Mai Tatsine was later brought back to Kano by Gov. Rimi in 1979. Rimi believed that Maitatsine would help him win his reelection through charm.
Fake fat Shekau video and photoshop head image of Boko Haram released by French media
• NewsRescue-Boko Haram: Global Media Busted Promoting Fake Images Of "Ghost" Of Shekau
After the Maitatsine's death, Shagari, the then President set a Anya Goru panel to investigate the crises. Prof. Dauda has made his submission in that panel, but when the President, saw the report, he said no, the white paper will not be issued on this report, because it may result to crises, so the white paper was not issued, till date.
Professor Dauda became Muslim in 1966, after he came back from Rome, where he went to further his studies, in Christian Theology. He is still alive and has become a Muslim preacher for over 40 years. What I quoted above was from his lecture I attended in Bauchi, 2002.
-Ever since, no any Christian scholar or CAN executive denied this statement from Prof. Dauda . Are they waiting for his death before they deny it?
-Security operatives that always claim they want uproot the Boko Haram mayhem did not investigate in that angle, why?
-Why the relationship between Jerry Gana (CAN chieftain) and Muhammad Yusuf, founder of Bokoharam? The former has bailed the later from police custody several times.
-I see a double standard approach and hypocrisy by the security personnel, in the investigation.
-I began to believe Boko Haram is the creation of some enemies of Islam possibly CAN (not Christian), is never a creation of Muslims.
-Remember, Hillary Clinton once said Taliban is their creation, to fight Russians.
I beg your pardon, if this write up hurt you in any form, it's not intended, but facts need to be set straight. I promised to upload the audio lecture from the Prof. Himself for your digestion.
Umar Ibrahim Tafida
WeeklyTrust
—
Presidential spokesman Pastor Reno Omokri caught with Boko Haram propaganda
A more recent activity still points in the direction of the President GEJ. A letter supposedly sent to Premium Times and other media houses by
[email protected]
was traced to his special adviser Reno Omokri on 26th Feb. 2014. The phony document was created by Reno on behalf of GEJ with the sole aim of implicating the suspended CBN governor, Sanusi Lamido Sanusi for complicity in the recent activities of the insurgent but was burlesqued by his own digital signature on the document. According to Premium Times
"The document's digital signature shared a 100 percent resemblance with that of others PREMIUM TIMES had received from Mr. Omokri in the past.
The document was created by Mr. Omokri or someone else who used his Hewlett Packard computer at 10:01 on Wednesday. Sixteen minutes after it was created, the document was printed and revised once before it was sent out at 11:54 using the Wendell Simlin's email address.
The email was sent out using the Nigerian government's official internet service provider, Galaxy Backbone, from Abuja, Feyi Fawehimi who first investigated the mail told PREMIUM TIMES."
Why are we still looking for the source? With this action alone, it is a clear that the President Goodluck Jonathan-led administration would rather reap politically from the violence than end it, no wonder he responded rudely to the complaint of Borno governor about the lackluster approach of the military in Borno State with this sloppy statement at the media chat.
Reno Omokri
"If we pullout the military from Borno state, let us see if he (governor of Borno state) will be able to stay in the government house,"
Reno Omokri should be arrested immediately; it is evident that he knows something about BH because if in his attempt to implicate SLS, he decided to share details about BH coordinated activities, he definitely knows something or someone in BH and should be charge for complicity, treason and for the mass murders that occurred in the last few days, at least those were covered in the document he created from his laptop. The senate should not continue to sit and sleep but act in the best interest of Nigerians. Damn! Immunity, a warrant of arrest for GEJ for the mass murder of Nigerians should follow suit, maybe by cutting off the source, the supply of BH will run dry. If he can't be held for corruption, maybe he should be held for murder.
The hand writings are on the wall and they are in capital letters, I hope they point us in the direction of how to end the menace of BH. Now we know the truth, I hope we will allow it to set us free.
The aim of this outcry is to stop #JosMassacre #YobeMassacre #BornoMassacre #AdamawaMassacre and to demand from them #WhereIsOurMoney.
Here's Document Reno Mockery's Lies
Additional piece by Abidemi Babaolowo Oderinlo
Read more: http://newsrescue.com/mai-tatsine-boko-haram-can-bitter-truth-prof-dauda-ojobi/#ixzz33HXoCXT1
2. Pastor Arrested After He Stages "Boko Haram" Scare In Osun Church – Elombah
Read more: http://newsrescue.com/pastor-arrested-stages-boko-haram-scare-osun-church-elombah/#ixzz33Ha5YlFy
Elombah
The little town of Ikonifin in Ola Oluwa Local government area of Osun State was thrown into an uproar when a church leader's, Pastor Olatoke's, ploy to "duplicate" Boko Haram in the vicinity was foiled by some sprightly youths. The ploy would have placed Muslims living in Ikonifin in a very sore light if the attempt by Pastor Olatoke was successful.
The pastor of the Baptist church Ikonifin, who is also the CAN President of Ola Oluwa Local Government, was reported to have conspired with three members of his church, Emmanuel Atanda, Pitter Oyedepo and Ogunniyi Babatope to dress like Boko Haram militants and use turban to cover their faces.
When it was around 11-12pm on Sunday, 18th May, 2014, during the church services, the three men stormed the church premises and started throwing knockouts to scare church members away.
Consequent upon this development, the worshippers took to their heels, running helter-skelter for their precious lives. Many were injured in the process. Fortunately, those men were arrested when they were trying to escape with their motorcycle by some agile youths of the community.
During the ensuing severe torture before the arrival of the police, the fake "Boko Haramites" revealed that they are members of the Baptist Church and that it was a planned deal with their pastor.
When the pastor was consulted he said it was just a drama.
The Christian Association reportedly did all possible best to bury the case but it failed as the exploit eventually leaked to the media.
Sheikh Daood Imran Molaasan, the Founder and National President of Jama'at Ta'awunil Muslimeen has called on the state government to bring the perpetrators of such malicious crime to book.
"To bury such a case, is a crime against Muslims because if the plan was successful, Muslims would have been in danger. It's unjust until the perpetrators are brought to book; and CAN should be warned that any conspiracy against Muslims or attempt to destabilize the State of Osun will be their end, In- Sha- Allah " he warned.
Professor O.O Ladipo also called on the state government to arrest the pastor who intended to launch Boko Haram in the State of Osun with the aim of putting Muslims in danger.
Read more: http://newsrescue.com/pastor-arrested-stages-boko-haram-scare-osun-church-elombah/#ixzz33Hb1GWN5
Muslims petition CP over B'Haram scare by pastor
The Osun State Muslim Community has asked the state police command to carry out a thorough investigation into a Boko Haram scare allegedly plotted by a pastor of a Baptist Church in Ikonifin, Olaoluwa Local Government Area.
The General Secretary of OSMC, Alhaji Hashim Olapade, and the first Vice President, Alhaji Mustafa Olawuyi, said this in a petition to the Commissioner of Police in the state.
A copy of the petition, which was copied to the Assistant Inspector General of Police, Zone 11, the Director of Department of Security Services, Osun State and Governor Rauf Aegbesola, was made available to our correspondent on Thursday.
The Muslim leaders alleged that the pastor and three members of the church, who on Sunday May 18 were dressed in Islamic costumes, rode on motorcycles and threw explosives into the church during a service.
The petitioners claimed that the incident, which happened between 11am and 12 noon, caused confusion in the town.
They said a large number of people in the town were injured in the confusion which ensued.
The petition read, "A fact-finding mission of the Osun State Muslim Community was dispatched to the town and the police station at Bode Osi, the headquarters of Ola Oluwawole Local Government Area and the Divisional Crime Officer, Supol Ankpan, was met and he confirmed the incident and said that no arrest was made.
"The DCO said the pastor involved was warned against a repeat of the act.
"The Muslim community frowns at the shoddy handling of the case because if the perpetrators were not overpowered and taken to the police station by the people of the town, the incident would have implicated the Muslims in the town and beyond as Boko Haram insurgents."
The group alleged that there was a plan by the police to cover up for the pastor and his members, insisting that they should be brought to justice.
The Police Public Relations Officer in the state, Mrs. Folasade Odoro, had earlier told our correspondent that the police during investigation into the incident were told that the pastor and his members were staging a drama inside the church on the state of insecurity in the country.
Copyright PUNCH.
All rights reserved. This material, and other digital content on this website, may not be reproduced, published, broadcast, rewritten or redistributed in whole or in part without prior express written permission from PUNCH.
Contact:
[email protected]
3. Les armes dans une eglise. Ne nous limitons pas à chercher dans les mosquées.
LAGOS
The army on Friday said it had discovered and seized a large cache of weapons hidden by Boko Haram militants inside a church that was recently torched in Nigeria's northeastern Borno State.
"The arrest of a suspected terrorist has led to the discovery of a large cache of arms and ammunition hidden in the premises of a burnt church in Kalabalge in… Borno State," army spokesman Chris Olukolade declared in a statement.
The arrested suspect, Olukolade added, claimed to be a Cameroonian national and an arms courier for Boko Haram.
"Weapons recovered by troops include anti-aircraft guns, rocket propelled guns… and other kinds of machine guns," he said.
"Also recovered were thousands of rounds of ammunition," the spokesman said, noting that troops had been led to the hidden arms cache by "one of the terrorists captured in a recent raid."
According to Olukolade, the arrested suspect had revealed that the hidden weapons had been intended for use in an impending attack near the border with Cameroon.
A hitherto peaceful organization that had preached against government corruption, Boko Haram suddenly turned violent in 2009 following the murder of its leader, Mohamed Yusuf, while in police custody.
In the years since, the group has been blamed for thousands of terrorist acts, including attacks on churches and security posts across Nigeria's northern region, especially the Borno, Yobe and Adamawa states.
Although it claims to want an Islamist government in the region, Nigerian Muslims – most of whom reject Boko Haram as un-Islamic – have also been targeted by the militant group.
By Rafiu Ajakaye
4.Boko Haram from the beginning
Ahmad Salkida, a former journalist with the Daily Trust, was with the Boko Haram sect from inception and had a close relationship with the sect's founder, Mohammed Yusuf. Accused of being a Boko Haram accomplice, Salkida was detained and almost got killed in the clash between the Boko Haram and security agencies in 2009 during which the sect leader was captured and later killed in police custody. This article written in 2009 by Salkida, who is now believed to be on exile, gave an insight into the evolution of the Boko Haram group. He also made reference to Abubakar Shekau who later emerged the sect's leader after Yusuf.
I have closely followed the activities of the Boko Haram sect. In fact, I was invited by the late Mohammed Yusuf at that period to establish and head an Al-mizzan styled newspaper for him. However, in the course of our delibera¬tions, I tabled the following issues that set us apart: I wanted to be partner in the project. I wanted editorial freedom to edit out anything I may find inciting the public in the publication and I wanted to introduce a regular column that totally disagrees with his ideology.
I think my conditions, at a time when I hadn't any gainful employment, shocked the prospective investor who thought any budding journalist would rush at the opportunity to become an editor-in-chief especially of a promising paper, on account of the large followership and the group's loyalty to their Imam.
However, my relationship with the late Mohammed Yusuf continued as he visited me when I lost my eight-month-old son who died of malaria. Perhaps, he saw me partially as one of his students and partially as a dissenter due to my independent disposition. But to be fair to him, I admire his depth of knowledge, oratorical prowess and apparent will¬ingness to emulate Prophet Muhammad (SAW).
In early 2002, Yusuf was seen by many as a likely heir to the renowned the late Sheikh Ja'afar Mahmud Adam in Maidu¬guri on account of his brilliance and closeness to the late renowned scholar. But all that changed shortly when one late Mohammed Alli approached the late Yusuf with reasons to boycott democ¬racy, civil service and western oriented schools. The late Yusuf then disengaged his service with the Yobe State Govern¬ment.
Then, in a 2006 press release signed by the sect's Shura (Consultative) Council, they stated that Islam permits them to subsist under a modern government like Nigeria but has explicitly prohibited them from joining or supporting such governments in so far as their systems, structures and institutions contain elements contradictory to core Islamic principles and beliefs.
The Alli argued that the sect must em¬bark on Hijra (migration), but Yusuf de¬clined and Alli proceeded to Kanamma in Yobe with his faction, and one thing led to another. The group launched an in¬surgent attack on the police that resulted in the loss of many lives and property in Kanamma and later in Gwoza in Borno State. The insurgents, a renegade group that called itself 'Taliban', led by Alli, fiercely disagreed with the late Yusuf and many of the escapees later returned to Yusuf.
Unlike Alli, Yusuf went on undeterred, though he was prevented from preach¬ing in several mosques and was denied TV/radio appearances in the state. But he set up a preaching outlet in the front of his house at the railway quarters and at Angwan Doki, Millionaires' Quarters among others. The demand for his tapes increased by the day all over the North and the proceeds therefrom increased tremendously. He then asked his land¬lord and in-law, the late Baba Fugu Mo¬hammed to allow him to build a mosque, which he named Ibn Taimiyya Masjid.
It was in Ibn Taimiyya Masjid that the late Yusuf, together with his hard-line top lieutenant, Abubakar Shekau alias 'Darul Tauhid,' began to build an imagi¬nary state within a state. Together they set up Laginas (departments). They had a cabinet, the Shura, the Hisbah, the bri¬gade of guards, a military wing, a large farm, an effective micro finance scheme, and the late Yusuf played the role of a judge in settling disputes. Each state had an Amir (leader) including Amirs in Chad and Niger that gave accounts of their stewardship to Yusuf directly.
The sect led by Yusuf took advantage of the poor quality of our education¬al system, the incessant strikes, cult activities, widespread malpractice and prostitution that is made worse with no offer of jobs after graduation to whee¬dle many youth to abandon school and embrace Yusuf's new and emerging state that promises to offer them a better alternative.
The late Yusuf also took advantage of the irresponsible leadership at all levels of government with unemployment, pov¬erty, corruption and insecurity becoming the order of the day. And as he points out such failures, citing verses of the Qur'an and the sayings of the Prophet, the youth see him as the leader that will indeed deliver them from malevolence to the Promised Land.
In my write-up of February 28, 2009 in the Sunday Trust I wrote about the sect, where I alerted the general public about the sect's total disregard for civil obe¬dience. The report in question warned that to disregard the simmering cauldron "smells like rebellion…and it will be irre¬sponsible of any authority to wait for the occurrence of violence before it acts in the face of impending threat to law and order." In subsequent reports and during my interactions with senior security agents, I did not only predict the crisis but hinted on the strategy of the sect. But typical of investigative journalism, instead of these revelations to catch the attention of the relevant agencies, their attention was shifted on how to frame me. Apparently, the plan was never to prevent a crisis but to allow it to occur.
However, in fairness to the govern¬ment of Borno State that is living witness to the unruly behaviour of the sect and its extreme dislike for government insti¬tutions, the state government like other governments in northern Nigeria saw the need to halt this nuisance in their states. They were alarmed that the sect that started with a handful of people is hitting the 7-digit mark and one day (if not very soon) the likelihood that the sect may determine the politics of the land cannot be dismissed.
According to Isa Yuguda, the Gover¬nor of Bauchi state in a recent interview with a weekly newspaper, "When the Boko Haram issue came, I sat down and scientifically organised a commando raid on their stronghold. We identified them over a period of time and made sure the Ulamas came and preached against them for two weeks and they in return issued fatwa against the Imams that were preaching against them. We had to attach policemen to the Imams because the Boko Haram people threatened to slaughter them. We planned for them.
"We cordoned off their area around 3a.m. in the morning and phoned my neighbours in Borno and Yobe states about the operation I was going to carry out because their leader was there at that time. After exchanging gunshots for sometime, we smoked them out of their houses. They were fully armed with grenades, machine guns and rocket launchers," said Yuguda.
Having kept track of political activities in the state, I knew very well that (the then Borno State Governor) Ali Sher¬iff, unlike Yuguda, could not afford to strike first, Borno could take anything from him but not an attack on Muslims. However, the government in Borno set up a joint security patrol nicknamed, 'Operation Flush' to serve as a constant check on the sect.
As the crisis started in Maiduguri, reporters did the obvious; 'live and tell the story' and they stayed mostly in the Government House (GH) and most of them contacted me directly or indirectly to get briefed because I chose to do the 'unexpected', which is to 'risk my life to tell the story.' Indeed, I took undue risk, which exposed me to the unimaginable that would form the subject of a book I am now writing.
On Tuesday 29th July 2009 when I made a stop at the Borno State Gov¬ernment House, a staff of the GH, one Yusuf dragged me into the office of the Chief Security Officer to the Governor, insisting that the governor's aide wanted to see my face for the first time. The aide wanted to know from me why I did not shave my beard and lower my trousers below the ankle to avoid the wrath (Alas! bullets) of the security agents.
I, then, told him that it is wrong for security agents to brand innocent people that wear beards as Boko Haram and even kill them based on that. In fact, to keep beards, to wear turbans and nisfusaak (trousers above the ankle) are part of the prophet's Sirah, which was recommended to every Muslim over 1400 years ago, and it is seen as a deeply spiritual task by many Muslims all over the world.
He, also, asked me whether or not I was abducted by the sect members for a while and released. I put the record straight that, I only ran into a mob and thereafter I was let off the hook when they were convinced that the brown apron I was wearing that carried an inscription of Daily Trust had nothing to show that I was a government official.
Sadly for me, the CSO did not like my guts and the fact that I reported the two sides that clearly exposed the Achilles' heel of his boss. He ordered for my arrest, calling my crime 'counter intelli¬gence.' At the GH I was assaulted by the mobile police (at the quarter guard post). There, a Police Constable Sani Abuba¬kar, held my beards and pulled me to the ground, he kicked my legs to forcefully remove my loafers.
I was made to lie down with my face down. Instantly I urinated in my pants when two mobile policemen contemplat¬ed who was going to pull the trigger.
I was then driven to the police head¬quarters in the state where I was kept in a cell with 58 others. After spending 30 hours in the cell and about 48 hours without food or water (because, I couldn't break the fast I was observing upon my arrest), I was then allowed to wash up the urine that had dried up on my pants and relieved myself of the run¬ning stomach that became the audible music in our cell as everyone witnessed how cell mates were being called out waiting for his turn.and executed. Everyone was Surprisingly, none of my colleagues investigated and reported the assault against me, even when some of them searched for me in the crowded cell as I sat without shoes on the floor. Instead, speculations were rife amongst them that indeed I was a Boko Haram member, on account of the following baseless talk: That I wear beards and trousers above my ankle and yet I came from a Christian background and this, to many of them, makes me an extremist. That I was doing fairly well as a journalist in the last ten years with a mere primary school certificate and that makes me a Boko Haram too. That my fair complexioned spouse was a Shuwa Arab and given out to me in marriage by the late Yusuf and finally, they said the late Yusuf had contact¬ed some members of the media on two occasions through me in the past.
Now that I no longer carry my youthful goatee and halfway trousers to avoid being branded a terrorist meets your require¬ments. However, I want to state here that I am proud of my Christian background as a Muslim because it has afforded me a unique sense of tolerance and impartial view for the need for dialogue that many born Christians and Muslims lack, leading to the kind of mistrusts we see today.
My wife is a very proud Tarok, from Langtang LGA in Plateau state. I met and married her in Abuja in 2002 and never saw Yusuf in her life. Yes, I was perhaps the only journalist known to the late Yusuf on ac¬count of what I mentioned earli¬er on. But, when has it become illegal to know a public figure who later became a criminal?
I started a career in jour¬nalism as a staff reporter with Insider Weekly Magazine, from 2001 to 2002. Thereafter, I had a stint with Crystal Magazine as a Special Projects Editor and later a founding staff with New Senti¬nel and freelanced for several media. Currently, I work as a reporter with the Media Trust Limited. I do not posses any formal educational qualification beyond primary school. Howev¬er, I was self educated through years of extensive reading of books.
Source: http://sunnewsonline.com/new/?p=64056
8 Likes
Re: Boko Haram From The Beginning - Ahmad Salkida by Gbawe: 5:24pm On May 18
http://sunnewsonline.com/new/?p=64056
As a primary school pupil in the early 80's, when the late Yusuf was a little kid himself, I would choose to climb a tree and read a story book while my mates were in school. Some¬how I managed to complete my primary school but my disdain to learn in the four square walls of a classroom continued during my secondary school and my father decided to discontinue funding my education.
Although there was an extraordinary effort by the correspondents chapel and the Nigeria Union of Journalists to secure my release but as my wife who is yet to recover from the trauma of that crisis argued, the NUJ should have demanded for my release and outrightly condemn my arrest but instead, they pleaded and pleaded until I was released. This is an admit¬tance that indeed one of their own is guilty as alleged and as my wife always said, this allega¬tion will hang over my head for the rest of my life.
Recently, when Al-jazeera showed video footage of extra-judicial killings the world became aware of some of our experiences in Maiduguri, and typical of Nigerians, we heard calls for probe. The most disturbing call for probe is the one by the very government that ordered the summary executions in the first place. Can a military or police officer go to town and kill many innocent citizens without an order from above? If this is possible, then it should not be a probe of extra-judicial killings. Instead, government should probe insubordination and total breakdown of law and order amongst security agents leading to numerous deaths. And let us not forget, what happened to the previous probes set up by the federal government? I have a disturb¬ing video that confirmed what security agents told me during my arrest. 'No prison for Boko Haram members, we want them all dead.' Is it the gover¬nor of Borno State that gave such an order or Mr. President that has absolute control over the police and military under the constitution? Oh, ours is a country where the constitution is always disregarded.
Why did they execute Yusuf together with Baba Fugu Mo¬hammed and Bugi Foi before any trial? Was it to cover the dirty tracks of undercover agents that worked for years with the late Yusuf, leaving the impression that these two (that are the richest people close to the late Yusuf) funded the uprising? Why are the sophisti¬cated guns of Boko Haram that were used to keep Nigeria's defence forces away from their enclave for three days not dis¬played to the public alongside their corpses? What we saw were mostly bow and arrows.
Where is Abubakar Shekau? The police said he died from injuries he sustained during the crisis. Can we believe them after all? They said Yusuf died in a shootout when in fact over 50 mobile policemen shot him behind my detention room, at the armoury right inside the police headquarters. In my opinion, Abubakar Shekau, the second in command of the late Yusuf may be alive.
Over the years, the failure of security agents to prevent crisis that often times leads to loss of lives and property worth billions of naira goes unpunished. We never hear any apology or resignation from political leaders or heads of se¬curity agents. The only punish¬ment is, erring commissioners of police are transferred to an obscure department of special duties at the Force Headquar¬ters in Abuja, as was the case with the commissioners during Boko Haram and the recent Jos crises.
Were it not in a country like Nigeria, where government had failed to provide basic life support for its citizens, the late Yusuf may never have thrived. With a functional environment with opportuni¬ties for all, equal justice for all, fairness to all and governance by leaders that are responsi¬ble for their people, the rude and retrogressive teachings of the late Yusuf would have not received the attention of about a million followers all over the North. Indeed, Yusuf's teaching was an abuse of the fact that Algebra, reproductive health and the science of astronomy all had roots in Islam, if indeed it is true that he said boko is haram.
From my interaction with him, he never said boko is haram plainly. In fact, the name Boko Haram came to being during the crisis. What he always said was, as long as anything that contradicts the teachings of Islam (in his own view) exists in the educational system then it is haram to go to that school unless such things cease to exist. As members of the sect realised, they cannot ensure such change, especially in a secular state like ours; they withdrew from schools completely. But I am aware that the late Yusuf had plans to set up a school, a hospital and a market in the future to complement the sect's micro finance scheme and other Laginas.
Unfortunately, late Yusuf's teachings that caused crisis and death of hundreds of our gallant security agents and made people like Yusuf to die, contradicts not only Islam his followers but his very existence. I saw when members of the sect slaughtered a police sergeant, L. Adamu. The policeman pleaded with them that he was never against them and said he was a fellow Muslim, but they slaughtered him like a goat. Was this the reason why the police and military summarily executed the suspected sect members in the same manner the sect did to their colleagues?which he claims to be preaching to
Suffice it to say here that govern¬ment should investigate why the sect took up arms against it. What were the issues that led to the armed strug¬gle? And what are the chances of recurrence of violence. Government must as a matter of urgency police our porous border because Shekau may be living close by. Government through religious and traditional lead¬ers must dialogue with the displaced family members of Boko Haram and ensure that their children all go back to school.
Government must begin to locate them and assure them of a fair trial at home in order not for them to easily fall as fodders to any al-Qaeda ad¬vances. Religious institutions like the one headed by the Sultan of Sokoto, Alhaji Muhammadu Sa'ad Abuba¬kar III should be empowered to be independent and be able to effec¬tively regulate and censor religious activities in the country.
•Salkida is a journalist and can be reached at
[email protected]
http://sunnewsonline.com/new/?p=64056
Salkida
May 28, 2014 Posted by Temitope Odeyemi In Interviews Tagged Ahmed Salkida, Boko Haram Comments 0
The Conservations series spotslights a freelance Journalist, Ahmad Salkida who has extensively covered the sect. He talks about his relationship with Boko Haram, ties with the late Leader, Mohammed Yusuf and how the Boko Haram sect have been more consistent with their message than the Federal Government
You are the only Nigerian, publicly known to have direct links to the leadership of Boko haram in your line of duty as a journalist. Therefore, who is Ahmad Salkida?
I am from Biu local government area in what is now the troubled Borno state. I grew up in that peaceful and homogenous part of Nigeria. I was born a christian from a christian family, and as a young primary school pupil in the early 80?s I would sneak into gardens and climb Mango or cashew trees while my mates were in school. To me then, the school system was an infringement on my understanding of personal liberty. I feel, if someone has the capacity to learn in a few months or years why subject the person to six (6) years primary school, six (6) years secondary education and four (4) years in the university. However, I read many of my mother's novels. She had hundreds if not thousands of books. I managed to go to several schools to please my parents but I ended up not writing the secondary school leaving exams. But I was a teacher to many of my friends and peers at the time, and I helped dozens of graduates with their final year project work. I knew within me that I can be a good writer, a good researcher and a good investigative journalist but that was tantamount to wishing for the impossibility since everyone had to go to school to achieve that. I also had an obsession to leave Nigeria to Europe or America to live my dreams at a very early age. In the 90?s, when my mates were in the university, I was briefly a Marxist, a free thinker and in 1997 I finally embraced the Islamic faith on my own volition. At that time I had two (2) completed manuscripts which my mentor, late Dr. Jibrin Bala Mohammed, an associate professor in journalism encouraged me to write.
In early 2000 I moved to Abuja with the hope that I could get a publisher for my books. I was sent out of my relative's house because they feared that I could convert their son to Islam. So I got a job as a night guard in Wuse zone 2. In the night I worked as 'Mai guard' while in the day time I was called a brilliant and aspiring writer. It was at that point that I met Obiora Chukwumba through Uche Ezechukwu, two wonderful Igbo gentlemen and one of Nigeria 's finest set of journalists that I always remain thankful to.
Obiora, the pioneer managing editor of Insider Weekly Magazine gave me my first job in February 2001 as a reporter, after a few reporting assignments I did for Uche. I did not present the usual smart curriculum vitae; mine was just a Primary School Certificate but Obiora believed that information that is unique and refreshing from someone like me was more valuable than the frequent parading of cute ivory tower diplomas that offer so much ego and polish with no substance. I worked as a reporter for several newspapers in Abuja and Maiduguri.
I didn't have a degree like many of my colleagues therefore I could not afford to wait for press releases and interviews. I was always looking for scoops or doing my development reporting to survive the competition with graduates in the news room. I was trained most especially by Obiora that every major news outbreak frequently starts as a signal which is most often ignored, sometimes even by acclaimed journalist. As a reporter for Uche Ezechukwu's New Sentinel in 2006 I pleaded with Emmanual Yawe, the managing editor to see the news value of my first interview with late Mohammed Yusuf. I was eager to tell the world the influence he was having on thousands of youths in the area.
Two parents had earlier approached me in my area to talk to their kids about their new found obsession with the teachings of late Mohammed Yusuf that made many youths to abandon school or resign from civil service etc. I was seen by many, though not as a role model for education, but for hard work and commitment to whatever I set to achieve in life. I began to write exclusively on the sect and painstakingly built and developed a network of invaluable sources within the group.
In 2009, you were exiled from Maiduguri to Abuja by the then Borno State governor Ali Modu Sherrif. What was your offense?
First of all, I was not the favorite of my colleagues in the Government House Press corps and I could count the number of times I visited the government house as a reporter in the state. I worked alone and focused mainly on development stories for the Daily Trust from July 2007. I was close to late Mohammed Yusuf by then. Obviously, I was the only journalist he knew very well. Whenever I was free from work I will attend one of his preaching sessions. Of course many Muslims do that especially if you are the type that always seeks knowledge. During the sect's major altercation with a special security outfit setup by Ali Modu Sheriff that led to the shooting of twenty (20) sect members I was given exclusive access by the sect to the victims by their leader, my reports were very detailed and different. I also reported severally for the Daily Trust about the build up to the war by the sect but I guess that crisis in July 2009 was never meant to be prevented by the government of President Umar Yar'adua. When the crisis broke I was the only reporter who could go into the sect's enclave, even security agents were eager to hear from me what I saw when the sect held sway for over three (3) days. On Tuesday the 29th of July I received a call from late Mohammed Yusuf to meet him in the afternoon of that day for an important interview. As a journalist I felt I should inform the authorities. I met the Commissioner of Police in the state, Christopher Dega. I was in his office that morning and he referred me to his deputy commissioner. In the office of the deputy commissioner and in the presence of the commander of Mobile Police unit, one Ahmadu and James Bwala, a reporter with Tribune newspaper I told them about my intention to interview the sect leader and I said I just wanted them to be aware. James was courageous enough and volunteered to follow me but he was discouraged by the officers. I also complained of harassment by the Mobile Police and soldiers during the course of my work and the senior officers assured me that they will send a radio message for me to be allowed to do my work. I left the police headquarters and headed to my house. I needed to tell my wife about the risk I was going to take. At then, the banks were closed and I was surprised to see the famous Oasis bakery in Maiduguri selling bread in the middle of a war. Sadly I had only fourty (40) naira on me which could not buy a loaf of bread then I saw my childhood friend and school mate Umar Kadafur, who was the serving chairman of my local government area going into the government house I followed him and when I was standing with my friend and playfully struggling with him to give me some money, one Yusuf in the office of the director of press dragged me into the office of the Chief Security Officer to the Governor, insisting that the governor's aide wanted to see my face for the first time. The aide wanted to know from me why I did not shave my beards and lower my trousers below the ankle to avoid the wrath of the security agents. I then, told him that it was wrong for security agents to brand innocent people that wear beards as Boko Haram and often times killing people on account of that. He, also asked me whether or not I was abducted by the sect members for a while and released. I put the record straight that, I only ran into a mob together with the current chairman of the NUJ in the state Abba Kakami and thereafter I was left off the hook when the sect members were convinced that the brown apron I was wearing carried an inscription of Daily Trust and also one of the sect unit commanders recognized me. Sadly for me, the CSO did not like my guts and my style of reporting. In the presence of one Hayatudeen Mohammed, a permanent secretary in the state, he ordered for my arrest, calling my crime 'counter intelligence.' At the Government House I was assaulted by the mobile Police Constable Sani Abubakar,
I was made to lie down with my face down instantly I urinated in my pants when two mobile police men contemplated who was going to pull the trigger. Thank God I am alive today. I clearly heard the CSO ordering the police not to shoot me at the government House that "Oga" does not want to see a corpse here. Surprising till today none of the nearly twenty (20) reporters present at the scene reported how I was assaulted instead they all reported thereafter that I was treated well and that I was held in protective custody for my safety.
I was then driven to the Police Headquarters in the state where I was kept in a cell with fifty eight (58) others. After spending thirty (30) hours in the cell and about fourty eight (48) hours without food or water. I was then allowed to wash up the urine that had dried up on my pants and relieved myself of my running stomach. My cell mates, some of whom were members of the sect while some are innocent bystanders were being called out and executed one by one, everyone was waiting for his turn.
Well to be fair to Daily Trust and the NUJ, they pleaded for my release. I think that was where the first mistake happened, if they were sure that I am a journalist they should have condemned my arrest and detention and demanded my release and demand even an apology. To have entered a plea on my behalf was like making a submission of guilt on my part, which created a lot of doubts to many persons and made me to lose interest in everything around me. For me, I believe three things helped me; Christopher Dega, the commissioner of police (who is alive today) was reluctant to carry out the order to execute me, a mole within the Boko Haram had also confirmed my story that I am just a journalist, and I learnt recently that the then Deputy Governor Adamu Dibal worked tirelessly to plead for my life from Ali Modu Sheriff. I was then ordered to leave my state immediately for my own safety by the Borno State Government.
Tell me about your relationship with Mohammed Yusuf who founded Boko Haram in 2002 and was its spiritual leader until he was killed in 2009.
He heard about me through one of his students. According to late Mohammed Yusuf my life story and how I met and married my wife within 5 days was remarkable to him. He invited me to his house several times, we ate together and kept in touch. He tolerated me so well that he told me not to book an appointment anytime I wanted to see him for anything. I was a frequent guest to his house with my miget asking questions and I later asked him if he will allow me to write a book on his activities, he said yes. I became known to many of his lieutenants and I was not surprised when late Mohammed Yusuf asked me to work with the Public Affairs unit of his sect to setup an Al Mizzan style newspaper which he wanted me to be editor. At first I was so excited but my wife cautioned me and I later insisted on three (3) things: (a) that I wanted total editorial control (b) that I must introduce columnists that do not share his ideology (c) and I wanted to be a partner in the project. He never got back to me on that but our relationship remained very cordial.
On the day I was arrested Tuesday 29th July 2009 he desperately wanted to see me few days later he was captured and executed by several mobile police men behind my detention room along side many other youths and his followers.
Do you think the extra-judicial killing of Mohammed Yusuf led to the insurgency by the Boko Haram group?
I think the extra-judicial killing of their leader is symbolic because it served as a prove to the hundreds of sect members and other innocent bystanders that were picked up since 2009 till date and executed in the same manner late Yusuf was killed. Apparently Extra Judicial killings have never stopped till date. If Independent minded investigative journalists will be allowed to operate in the state they will reveal mass graves of thousands of youths some of them women and children killed in cold blood in Maiduguri. Many have taken arms today not necessarily because they subscribe to the ideology of the sect but because of the despair they find themselves occasioned by the abuse of the rule of law and the constant denial of any form of injustice by the security agencies even in the face of documentary evidence.
As one who understands the issues around the sect, Is the Boko Haram Sect linked to Algeria's al Qaeda?
Yes they are in touch and in some kind of partnership and collaborations, and I think that relationship is growing.
Shehu Sani, a human right activist said you can call for a truce between government and the Boko Haram sect.. why you?
I can't speak for Shehu Sani but what I know is only God can bring an end to this crisis and no one person with access can do it. If government is not committed and sincere what ever access a person has will be lost. I also want to say here categorically that the sect have always shown readiness to talk whenever I approached them but the people in government, I sense have frequently laid up too much confidence in their ability to subdue the insurgents militarily. You see total lack of enthusiasm and absorbing obsession with pecuniary interests. Moreover, top politicians seem not to find it acceptable that the purveyor of such strategic mediatory offers was me. Last year we were in the middle of developing a blueprint for action to resolving this whole mess that if government can release unconditionally women and children in various detention locations and treat the detained in a civilized manner for all to see, the sect may consider a partial ceasefire where unarmed civilians will be spared. The government officials stone walled, arguing that there were no women and children in detention, the window collapsed. So I was helpless.
You have extensively covered the conflict between the government and Islamist sect Boko Haram, is your life under threat?
My life has always been on the line since 2009. It is not easy dealing with the insurgents as a journalist, not every thing they give you can be news and the slightest change in your report by your editor who does not know how erratic they can be to you, that may cause you, your life. The same thing with the authorities who always wanted me to report only what they want Nigerians to know. I have been invited severally by top security officials to be wired during some of my interviews in order to arrest them. I was put under a lot of pressure to betray my sources. My refusal to do any of these things therefore was interpreted by many as unpatrotism and cold complicity. I can assure you it has never been the same for me and my family after my arrest in 2009. My first daughter who is 10 years old once came home in 2010 to say some kids will not play with her because their parents told them her father was Boko Haram. Before 2009 I was an attractive bride in journalism in the North but in the last few years I could no longer get proper employment (in cases where I get the chance rivalry and suspicion trail my everyday activities) many media houses have suddenly realised that I am not a graduate and my nearly 13 years journalism experience no longer count in giving me proper employment that is in itself a threat to a husband and a father to four kids.
Why did you flee Nigeria for the United Arab Emirates, Dubai?
I think the revelation that I came to the UAE was a mistake on the part of my colleagues. Since the threat to my life intensified after my article on the questionable ceasefire declared by one Abdulaziz (whom Abubakar Shekau has disowned) in February 2013, it became absolutely necessary for me to flee. I cannot remain in Nigeria just because God saved my life several times. I have to flee not to seek asylum but as a law abiding citizen of the world and open a grocery shop and support my family whom I feel I have exposed a lot with the constant trauma I caused them as a result of my work as a reporter in Nigeria.
You once said the government's security agents have accused you of being a member of the sect, again I ask, are you a Boko Haram member?
Even as a child in the 80?s I have seen a lot of misgivings towards me. The moment my parents and every senior member of my community realized my disdain for formal education they lashed at me. People believe that every person must go to school to succeed in life, no one thinks that by learning handcraft or any other skill acquisition you can succeed. I was stigmatized and many parents will warn their kids not to come close to me. Also as a young convert to Islam in the 90?s till date, I experienced all kinds of stigma by many christians, of course many Muslims will react violently if some one renounces the Islamic faith but both violence and stigma can kill or break any person. Also as a journalist, I have seen a lot of violence and stigma because of my rare professional access to a dreaded sect and to many, this is wrong, they want me to work like any other journalist who depends on press releases by the Joint Task Force (setup by government to curb terrorism in Nigeria) to report the crisis. My exclusives was never seen by many as a journalistic feat instead all I get are mere unfounded allegations of being one of them. I don't believe in violence. Every Sunday I pray that my mother who is always among the first to go to church will come back home alive and save. To answer your question directly, I am not a member of Boko Haram and never will be.
Do you agree for Amnesty to Boko Haram as proposed by some politicians and religious leaders?
If you read my last interviews with Abul Qaqa, he has always said that if amnesty means forgiveness then they are the ones that should forgive government for the wrong done to them in 2009. According to them many Nigerians don't see what they undergo instead it is only what they do that is easily shown in the media. And I think issues as sensitive as amnesty suppose to have been tabled first through a trusted mediator who has access to the leadership of the sect before you take it to the media. The sect as I understand heard about the amnesty on the pages of newspapers. Abang, how would you feel if you heard about your marriage proposition with a man from a third party and not from the man? I think you will feel irritated at best.
State Governor, Isa Yuguda has said, Political Boko Haram behind rejection of Amnesty, do you agree?
The question Mallam Shekau has spoken on the amnesty. Is he the political Boko Haram?
How many types of Boko Haram Groups do we currently have? As Isa Yuguda has said there is political Boko Haram.
Of course there are many elements that hide under the cover of the group to carry out all kinds of atrocities. There are some that were once members but they have been cut off by the main group but I don't believe there is any faction. Abdulaziz that is in contact with the Borno Government insisted that he is speaking on behalf of Mallam Shekau even when Shekau denied that, he never called himself a factional leader. Even the Ansaru remained imaginary to me, because one of the main criteria for any Jihadi armed group is to have an Amir, leader. So who is the leader of any of these factions? At least many will know the leader and his antecedent when he was a loyal follower of late Mohammed Yusuf or Shekau?
What is that one thing you believe is driving the Boko Haram ideology and how commited are they?
The state of lawlessness and injustice have not changed in Nigeria for many decades now and it serves as the pillar for the ideology of resistance. They are committed and believe without doubts that they are God's warriors.
You once said the way out of the conflict is for a trusted and independent body to ferry moderate clerics to a third friendly country with the leadership of Boko Haram… Are you speaking the mind of the sect? Because they (Boko Haram) had requested former head of state Muhammadu Buhari, to lead the peace deal to hold in Saudi Arabia?
First of all, the sect never said Buhari should be a mediator or mentioned going to Saudi. It is the same Abdulaziz group that declared ceasefire that made the pronouncement on Buhari and co. When they called me to dispatch this same message to the media, I asked the caller several questions about who he was and why haven't the sect reached me through the usual source. He could not give me answers so he called ignorant journalists that spread his message like wild fire. I am sorry to say this, if the sect knows where to find General Buhari (someone I respect a lot) they will make an attempt on his life. To them, any retired and servicing soldier, police, politician or civil servant is an infidel that deserves to be killed. So how can the same sect with such an ideology listen to General Buhari, the Governor of Borno state or any other politician or the Sultan? The average member of this sect see all these people whether they are muslims or not as 'livil corpses'. For God sake have we not been listening to this people in the last couple of years?. Am I the only one listening to them? It seems the sect have been more consistent with their message than the Federal and state governments involve in this conflict.
Your second question about going to a third friendly nation to have an ideological debate with the sect. For me, I will always maintain that since this is a problem of doctrine then it must be tackled through a coherent, profound counter doctrine. There has not been any concrete ideological intervention by the appropriate authorities only military intervention. If the sect members say the Qur'an allows them to kill Christians and fellow muslim security agents, politicians, teachers, vaccinators and opposing clerics. I think it is wise for Muslims that disagree with them to understand their arguments clearly and bring a superior one to counter it, and I don't think you can hold such a debate before the eyes of the JTF. It can best be done with the assurances of a third friendly nation whom the sect can trust and the clerics of this nation may serve along side other international clerics as arbiters. I think such an informal dialogue will not only make us understand the reasons of this conflict but what is feeding it and it will provide us with the best possible way to approach dialogue or amnesty.
President Goodluck Jonathan did describe Boko Haram as a "Ghost" when he visited Borno.. do you agree they are ghosts?
They are human beings like us. I told you about my contact with many of them. So am I in contact with ghosts? When I single handedly facilitated the Dr. Datti Ahmed's attempts to dialogue by the special Grace of God, did I have meetings with ghosts? Do Nigerians believe in ghosts?
Who is the true and real leader of Boko Haram?
The sect has always had one leader and nobody within the group or outside the group has ever disputed that
What do you make of the killings of innocent women and Children by the Boko Haram sect?
It is shameful and sad!
Do you think the Nigerian Government is prepared to put to an end the insurgency in the North?
How they will do that remains to be seen
What is your biggest regret?
Our leaders that are responsible in resolving this conflict are too arrogant to learn and study their opponent. You can only solve a problem if you understand in the first place, and so far, all I see in the media and amongst religious and political leaders is a fatal guessing game and Nigerians continue to die in their ignorance
What is your recommendation for the security agencies and the sect to bring about sustainable peace?
The sect must understand that Islam teaches muslims that forgiveness is the highest level of strength while revenge is the highest level of weakness. Our Leaders must also be truthful to Nigerians and deal with these security challenges without bringing in the usual corruption they employ in every facet of our national life, at least they should know that human lives are involved here.
Source: AbangMercy
- See more at: http://olorisupergal.com/i-am-not-a-member-of-boko-haram-ahmed-salkida/#sthash.HIdgqZv4.dpuf
Ahmad SALKIDA
Nigerian Journalist, Ahmad Salkida with Access to Boko Haram Flown Home to Negotiate with Group By Bob Alash | on May 27, 2014 | 1 Comment News ahmad-salkida From UK Daily Mail Ahmad Salkida, a Nigerian journalist who previously worked for Daily Trust and Premium Times and reported extensively on Boko Haram, fled Nigeria to Dubai 2 years ago after being accused of being a Boko Haram sympathizer. He said he fled after 'his life and that of his family became endangered' after security agencies began to mistake his in-depth reporting on the terrorist group as evidence of his closeness to them. Salkina went underground for several weeks before finally fleeing Nigeria. Salkida was perhaps the only Nigerian journalist/civilian to have access to Boko Haram, and he said at the time that he'd turned down Boko Haram's many requests for him to publish exclusive interviews and materials for them. Nigerian government flew Ahmad Salkida back home a few weeks ago to negotiate with Boko Haram on their behalf, since he's the only civilian who has allegedly seen Boko Haram leader Abubakar Shekau and come out alive. Below is Ahmad tweets 001 One hundred non-combatant, low-level sympathisers were to be freed and the two groups brought together in a convoy of buses accompanied by a hand-picked go-between, respected Nigerian journalist Ahmad Salkida. The plan had been agreed in tortuous negotiations in response to worldwide outrage over a night-time raid on a school in the town of Chibok on April 14 when the girls were abducted from their dormitories. Mr Salkida was born in Borno State, where Boko Haram originated. He has known its leaders all his life and has unprecedented access. He has been arrested on several occasions accused of being a Boko Haram sympathiser, and he fled with his family to Dubai two years ago. But two weeks ago, he was summoned out of exile by President Jonathan's aides. He initially feared he might face arrest, but was then given a letter of indemnity signed by the President when he flew to Nigeria. Sources said Mr Salkida was able to travel by taxi to the group's forest camp to talk to Shekau two weeks ago. 'His mission was secretive and dangerous,' they said. He is probably the only civilian with access to Shekau. There is trust between them and Salkida had only one aim – to get the schoolgirls out. He reported afterwards that the group of girls he saw were alive and well, and being adequately fed and sheltered. They told him all they wanted was to go home. Salkida's mission was complicated by the chaos surrounding government's pronouncements about negotiations with the terrorist group. Shekau has released two shocking videos showing the girls dressed in hijabs and reciti
www.jaguda.com/2014/05/27/nigerian-journalist-ahmad-salkida-access-boko-haram-flown-home-negotiate-group/ © Jaguda.com
5.Genocide armee nigerianne
http://www.arewareporters.com/videos/452-super-user/video/24-extrajudicial-killings-by-security-forces?groupid=0
https://www.facebook.com/AhmadAbubakarMahmudGumi
ou voir http://www.arewareporters.com/videos