By Wang Hailin, Wu Chuqi from People's Daily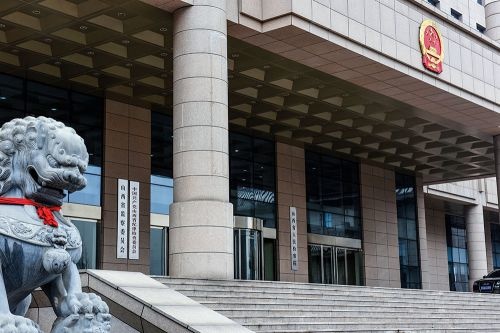 Analysts believe that China's national supervision system reform is an important adjustment to the country's political system, power and relations, with a fundamental aim to strengthen the unified leadership of Communist Party of China (CPC) over the country's anti-corruption campaign.

Xi Jinping, General Secretary of the CPC Central Committee, once pointed out that self-supervision is a hard nut worldwide, comparing it to "Goldbach's conjecture" in national governance.
He pledged that the CPC is resolute to tackle the problem and build a clean political environment. The national supervision system reform is considered an important step in building such an environment.
China's fight against corruption, the excrescence resented by the public, has been built into a crushing tide so far, but remains grave and complex, analysts pointed out.
By deepening reform of the national supervision system and listing the supervision commissions as a new state organ in the Constitution, the country will definitely continue its fight against corruption until it secures a sweeping victory, they added.
The previous administrative supervision system, according to analysts, was unable to keep up with new circumstances because of its narrow domain, decentralized administration and unclear duty clarification.

The previous system mainly targeted administrative organs and their staff, not all public officials who exercise public power, they elaborated.

The anti-corruption efforts were decentralized as well since the anti-corruption bodies functioned separately rather than pooling efforts together, according to them.

Before the reform was introduced, the discipline inspection commissions investigated the violations of Party members according to the Party Constitution and rules, the administrative supervision departments supervised illegal and undisciplined behavior of staff of administrative organs according to the Administrative Supervision Law, while the procuratorial organs investigated and penalized duty-related offenses of state functionaries according to the Criminal Procedure Law.

The old system also had a lack of duty clarification and centralization, analysts added. By reforming and enacting the supervision law, the country would make clear that the supervisory commissions at each level would independently exercise the power of national supervision, which is consistent with the amendment to the Party Constitution that commissions for inspection at all levels are responsible for intraparty supervision.

In this way, a centralized, authoritative and efficient national supervision system will be put in place after the systems and mechanisms stamped with the Party's centralized and unified leadership of the fight against corruption are established, they concluded.