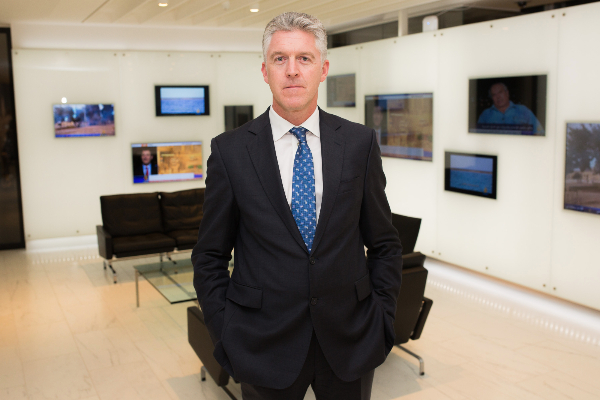 Al Jazeera Media Network has appointed Al Anstey as CEO of Al Jazeera America with immediate effect. Anstey replaces interim CEO Ehab Alshihabi who was responsible for launching Al Jazeera America in 2013.

Anstey joined Al Jazeera in 2005 and has held a range of leadership positions with the organization, most recently serving as Managing Director of Al Jazeera English since 2010. Previously Al was Director of News for AJE, in charge of the news division and the editorial content.  Al was a key member of the start-up team of AJE that designed the editorial vision, recruited AJE's editorial staff, and set up AJE's worldwide bureau network.
 
During his tenure as Managing Director of Al Jazeera English, the channel became a leader in international news winning a range of awards for its journalism including an International Emmy, the Royal Television Society News Channel of the Year award, and other international awards.  Under Anstey's leadership the channel is now accessible to over 250 million households across the globe in over 130 countries.
 
Anstey stated,"I'm delighted to be leading Al Jazeera America into the next stage of its development. The United States is a remarkable country, with amazing people across the nation who are looking for in-depth, trusted, and inspiring stories.  
 
"I'm also very proud to be able to lead a fantastic team at Al Jazeera America who are dedicated to the highest quality storytelling.  I am committed to engaging the team and uplifting our collective ambitions, as a much needed channel for American audiences.
 
"There are human stories across the United States that need to be told.  Stories that inspire, enlighten, and inform.  We are committed to hearing the voices from all parts of the country, and elsewhere in the world, and covering untold stories with integrity and responsibility.  The future of Al Jazeera America is to build on a foundation of providing information that is trusted, respected, and valued by those that want to know what is really going on in across America and the world.
 
"Having started my career with CBS News, and lived in the US later in my career, I'm very pleased to be returning to the US to continue to uphold the highest standards of organizational excellence at the channel, with an absolute commitment to the very best in journalism and story telling."
 
The Chairman of Al Jazeera America's Board of Directors, Mostefa Souag, stated, "As Al Jazeera America moves forward into this new stage of its development, I am confident Al's leadership will transform the channel's ability to lead in the US marketplace.  His demonstrated success leading Al Jazeera English and his passion for the Al Jazeera brand positions him with the unique ability to undertake the strategic changes needed for the success of the channel. I am extremely pleased at Al's appointment."
 
Anstey has lived and worked in Asia, America, Europe and the Middle East. He started his career as a producer at CBS News, later joining the start-up of Reuters GMTV in the UK, before moving to the start-up of Associated Press Television News, based in New Delhi and Sydney, later taking on the position of Asia Editor for APTN with responsibility for bureaus and coverage across Asia.  Prior to joining Al Jazeera in 2005 Al was the Head of Foreign News at ITN in the UK after many years as their Senior Foreign Editor and two years based in Washington DC as Bureau Chief of ITN's operations in the US.