By Huang Ge Source:Global Times and People's Daily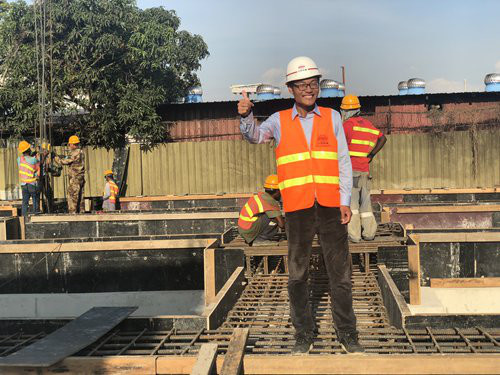 China will encourage the active participation of Pacific island countries in the Belt and Road initiative (BRI) in line with their own national conditions, strengths and development strategies, Chinese President Xi Jinping said in a bylined article published in Papua New Guinea's newspapers on Wednesday.

"I am convinced that the BRI will open up new pathways for Pacific island countries to enhance business ties and connectivity with China, among themselves and with the rest of the world, and for the island countries to take a greater part in economic globalization," Xi noted.

Xi is scheduled to arrive in Papua New Guinea's (PNG) capital city of Port Moresby on Thursday and will attend the Asia-Pacific Economic Cooperation leaders' meeting there from Saturday to Sunday.

As the largest and most populous Pacific island country and endowed with abundant natural resources, Papua New Guinea has enormous potential for development and is truly a land of great promise, Xi noted in the article.

Chinese business owners and entrepreneurs working in the country told the Global Times that more pragmatic cooperation between China and Papua New Guinea will be reached through the BRI, which has already injected new impetus into the economic and social growth of the Pacific island country.

China State Construction Engineering Corp (CSCEC) entered the Papua New Guinea market in 2014 and has been involved in the construction of apartments, roads and a school, Ma Shuai, managing director of CSCEC Steel, told the Global Times on Wednesday.

Papua New Guinea's landmass is about 462,800 square kilometers and it has rich resources, including minerals, agriculture, fisheries and forestry, Ma noted. It also has great potential as a tourist destination, he said.

Papua New Guinea's underdeveloped infrastructure in sectors like power, telecommunications, education, transportation and medical care need improving, Ma told the Global Times.

Under the BRI, the government of Shenzhen, South China's Guangdong Province signed a Memorandum of Friendly Exchange and Cooperation with Port Moresby in May 2016.

Batuka Academy, also a PNG and China Friendship School (the schools built by China in the country), which was built by CSCEC, was the first project under the memorandum and will soon be unveiled.

Equipped with facilities that are above the average standard in China, Batuka Academy can accommodate about 3,000 students ranging from pre-school to secondary school.

"I'm grateful because my two-year-old daughter can go to the school when she grows up," a local resident who lives nearby and prefers to be anonymous told the Global Times on Wednesday.

"It can really help solve problems with the education system in my country," she said.

More cooperation welcomed

"The BRI has brought many opportunities to Papua New Guinea and we look forward to embracing more," a local engineer surnamed Uliando told the Global Times on Tuesday. He is working on the construction of a hotel supported by China Railway Construction Corp (CRCC) in Port Moresby.

In the first half of this year, Papua New Guinea officially joined the China-initiated Asian Infrastructure Investment Bank and became the first Pacific island state to sign a memorandum of understanding with China on BRI cooperation, according to the Xinhua News Agency.

"Despite some past doubts, local firms and people have come to know more about us as an increasing number of Chinese firms are starting to expand in PNG," Zhou Wenjiang, general manager of the CRCC's branch in PNG, told the Global Times.

"They expect the BRI to bring greater development opportunities to their country," Zhou noted.

The local investment environment still requires solutions to a number of problems such as a lack of administrative efficiency and public security, which pose challenges to Chinese companies in the country, Chinese business owners in Port Moresby said.

Tang Qiaoliang, general manager of China Harbor Engineering, told the Global Times on Wednesday that as the BRI expands, more tie-ups between the two countries will help spur Papua New Guinea's social and economic growth.

Bilateral trade between the two nations was up 24.4 percent year-on-year to $2.84 billion in 2017, and China's investment in the country reached $3.04 billion as of October, International Business Daily, a newspaper run by China's Ministry of Commerce, reported on Monday.