By Zhang Penghui, Zou Song and Ji Peijuan from People's Daily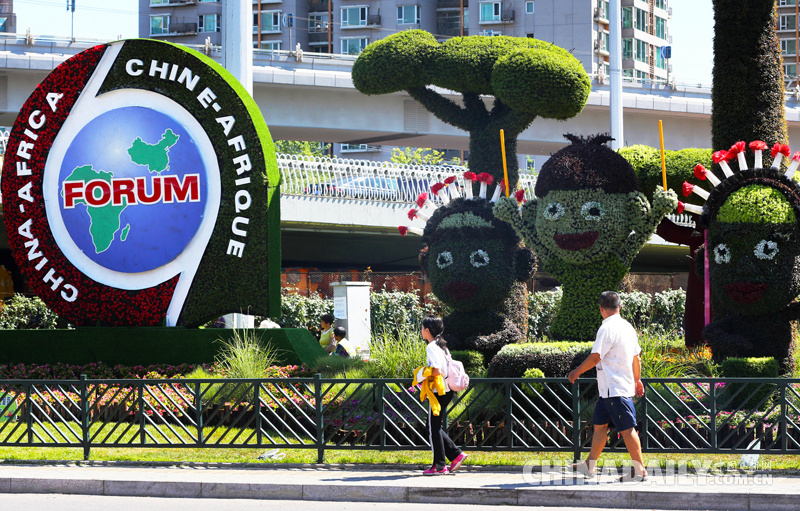 Focusing on building a closer community of shared future between China and Africa, the upcoming 2018 Beijing Summit of the Forum on China-Africa Cooperation (FOCAC) is expected to set a new path for a higher-level of China-Africa cooperation, Chinese experts and scholars told People's Daily.

The meeting will also give a boost to bilateral people-to-people bonds, they added ahead of the summit to be held on September 3 and 4, which is eagerly awaited by the international community.

"The notion that China and Africa have always been a community of a shared future proposed by President Xi Jinping well defines the history and future of China-Africa relations," said An Huihou, China's former Ambassador to Algeria, Tunisia and Egypt.

China is the world's largest developing country, and Africa is a continent with the largest concentration of developing countries. The two sides have similar historic conditions and realistic demands and share a common future and a common stake in that future, he added.

China always provides Africa with selfless assistance and support, An pointed out, believing that China's reform and opening up has made tremendous development achievements in the past 40 years, and African countries are more willing to learn from China's successful experience in development and national governance.

Against the backdrop of mounting protectionism and unilateralism, China-Africa cooperation will help the two sides cope with global challenges and achieve mutual benefits and win-win results, An said, adding that the Beijing Summit will open up a boarder space for building a closer China-Africa community of a shared future.

China has realized rapid economic development driven by reform and opening up, and Africa has gained more support from China, said Li Xinfeng, Deputy Director of the Institute of West-Asian and African Studies at the Chinese Academy of Social Sciences.

Li said that China and Africa have witnessed a comprehensive, stable, healthy and rapidly developing relationship and registered fruitful results especially in the field of infrastructure construction over the past 18 years since the establishment of the Forum on China-Africa Cooperation.

China and Africa share similar historic backgrounds and development goals. The FOCAC as an institutionalized platform for the development of China-Africa ties will press ahead together with the Belt and Road Initiative and provide a broad platform for China-Africa cooperation, Li said.

He also gave suggestions on the docking of the Belt and Road Initiative with the development strategies of African countries, saying that in order to satisfy the needs of different countries, the alignment should be differentiated according to the characteristics and situations of involved nations.

In this way, the Belt and Road Initiative will provide more impetus for the development of African countries, Li stressed.

China-Africa cooperation represented by the ten cooperation plans covering various fields has gone deeper in recent years, said Zeng Aiping, deputy executive director of the China-Asian African Cooperation Center at the China Institute of International Studies.

The Beijing Summit will continue to focus on Africa's development in such fields as infrastructure construction, investment and financing, power and energy, and industrial park construction, said Zeng, adding that these cooperation priorities are also areas that African countries need to improve.

China-Africa cooperation will help Africa break the bottleneck of development and provide personnel and financial support for Africa, Zeng said, pointing out that the mutually beneficial China-Africa cooperation will be further deepened as a 2019-2021 action plan to be approved at the Beijing Summit covers various aspects including peace and security, people-to-people exchanges and development.

China and African countries, both as developing countries, have many things in common, said Zeng who is looking forward to closer exchanges in national governance between the two sides.

He said that the successful experience of China's development can provide reference for African countries, such as how to formulate and implement national development plans, build efficient governments, make predictable policies, properly handle the relationship between reform, development and stability, create a sound business environment, and construct industrial parks.