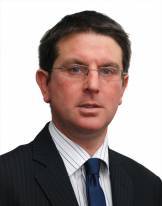 According to the International Facility Management Association (IFMA), facility management (FM) is defined as "a profession that encompasses multiple disciplines to ensure functionality of the built environment by integrating people, places, processes and technology".

Traditionally, facility managers are not involved in the construction or design phases of a project. Pete Greaves, Aurecon's Expertise leader for Data & ICT Facilities, says that early adoption of facilities management consideration is crucial for designing optimised, efficient and value-adding data centres.

"If facilities management is brought in during the design phase of a data centre, we can significantly reduce the need for major changes and repairs once the data centre is operational. Building Information Modelling (BIM) can be used to provide the information that is needed to support the building life cycle of a data centre," says Greaves.

Assessing how the client is going to use the data centre is a key part of creating a facility that works in a way that supports the client's goals. The drivers behind the data centre, as well as the physical location and layout, need to be kept at the forefront of the design team's mind.

"The way we build data centres needs to be planned according to the client's drivers. Some clients are focused on designing for redundancy so that a variety of failure scenarios can be overcome, while other clients are more focused on environmental goals and the reduction of energy consumption," explains Greaves.

Besides the drivers behind the data centre, other aspects such as the location, operations, equipment and staffing needs have to be considered before design planning can commence.

"Collocation data centres, where space and bandwidth is rented out to customers, have very different design specifications than a data centre that is constructed for a telecommunications company or a satellite station. Unless a design team fully assesses how the client is going to use the data centre, you will end up with the wrong design," says Greaves.

While most data centre developers carefully consider the financial, power and environmental implications of the geographical location of a data centre, the proximity to large cities in particular, needs to be carefully weighed and planned for.

"Energy has been an overriding concern in the data centre industry for the past few years. Everyone has been focused on the rising cost and lack of availability of electricity as well as environmental concerns, which has led us to ignore an issue that can become an even greater challenge for data centre owners and operators to overcome – the global skills shortage," he says.

The number of people working in or for data centres across the globe increased to 585 000 last year and this number is expected to increase to 620 000 in 2015. According to the DatacenterDynamics Industry Census for 2012, over 60% of data centre operators are very concerned about the lack of suitably qualified staff to maintain their facilities.

"Data centre owners need to consider how close the facility will be to a big city or metropolitan area because you need to make it easy to attract people with the right skills and experience," says Greaves.

Besides the need for suitably skilled staff, data centre owners also need to consider their proximity to cities in terms of the availability of the equipment their data centre will be using.

"Conventional equipment will be easier to replace than cooling and power equipment. The IT equipment landscape continues to change and it will be much tougher to replace equipment for a data centre in the Ivory Coast than a facility in the middle of Hong Kong, where equipment is easily accessible," explains Greaves.

Understanding how the data centre will operate requires facility management insights. Giving the right advice and planning the right facility requires foresight and the right data.

"One way to close the gap and ensure that the correct needs are met is by incorporating BIM to provide a visual model of the building. Space planning, energy analysis and the facility's operation can be optimised – and maintenance costs can be significantly reduced – if this technology is incorporated in the design stage of a data centre," says Greaves. "BIM is an effective tool to identify the vital facilities management information that is needed to design data centres that not only operate in a way that speaks to the needs of the client, but also helps them manage their asset and drive efficiencies."

BIM can also be used to generate a 3D model of the proposed data centre's energy use, environmental performance, infrastructure options and the physical layout of the facility.

"With BIM, you have 3D visualisations enabling a client to see what their data centre will look like, instead of having to use their imagination. This information can be used throughout the entire life cycle of their asset and ensure they can make improvements faster and more cost-effectively thanks to the reliable data that this technology offers," concludes Greaves.