By Bai Yang from People's Daily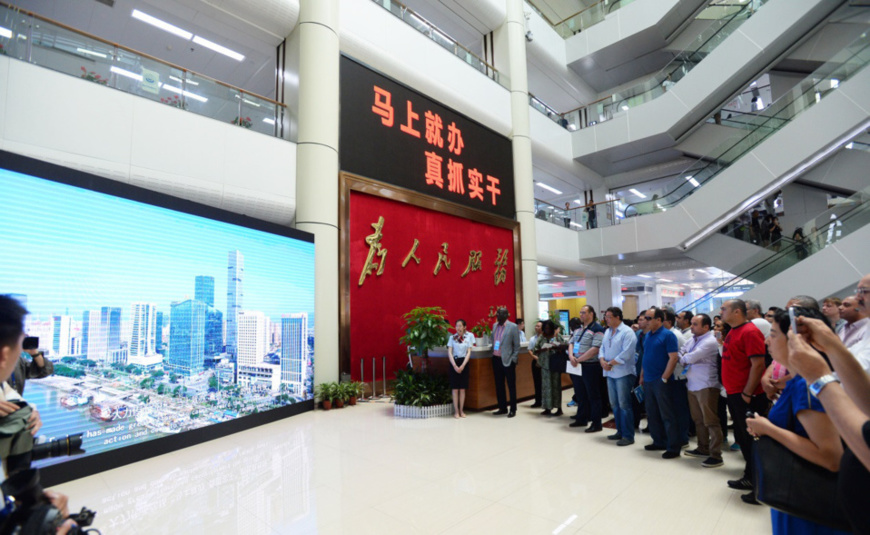 Guests attend the BRICS Political Parties, Think-tanks and Civil Society Organizations Forum at the public service center in Fuzhou, the capital city of Southeast China's Fujian Province on June 12. The three-day forum started June 10 and was hosted by the international department of the Communist Party of China (CPC) Central Committee. (Photo: International department of CPC Central Committee)
"The Communist Party of China (CPC) enjoys profound friendship with the international community," a senior Chinese official told a press conference on the sidelines of the ongoing 19th CPC National Congress.

Since the congress opened on October 18, the CPC has received congratulations each day from foreign political parties as well as political heavyweights including the Heads of State , government leaders and principals of international organizations, said Guo Yezhou, vice minister of the international department of the CPC Central Committee.

Sending best wishes to the CPC, they also made constructive suggestions on the future development of state-to-state relations and party-to-party exchanges, he said.

Xi Jinping, general secretary of the CPC Central Committee,made clear in his report to the 19th CPC National Congress that the Party will strengthen exchanges and cooperation with political parties and organizations of other countries.

The CPC has established relationships with more than 400 political parties in more than 160 countries. Guo pointed out that the CPC gives importance to communication with not only political parties sharing similar ideas but also those that hold different philosophies.

Diplomatic contacts with neighbors have been high on the agenda of the CPC and Chinese government, according to Guo. He said the CPC has hosted regular seminars on theoretical studies and rolled out specific measures on personnel training with the Communist Party of Vietnam and Lao People's Revolution Party. The CPC maintains close dialogue and exchanges with major political parties in Mongolia and Russia, said the official, adding the inter-party relationship between China and Japan is also a special feature of the ties between the two countries.

"We have also kept traditional friendly exchanges with the Workers' Party of Korea of DPRK ," Guo told the press, adding that it depends on mutual needs and the convenience for both sides to decide when and on what level the two parties would carry out exchanges.

Asked to comment on communication between Chinese and Japanese political parties, the vice minister said that the sixth China-Japan ruling party talks were held this August in Japan during which both sides expressed willingness to improve ties after extensive communications.