By Zhao Cheng from People's Daily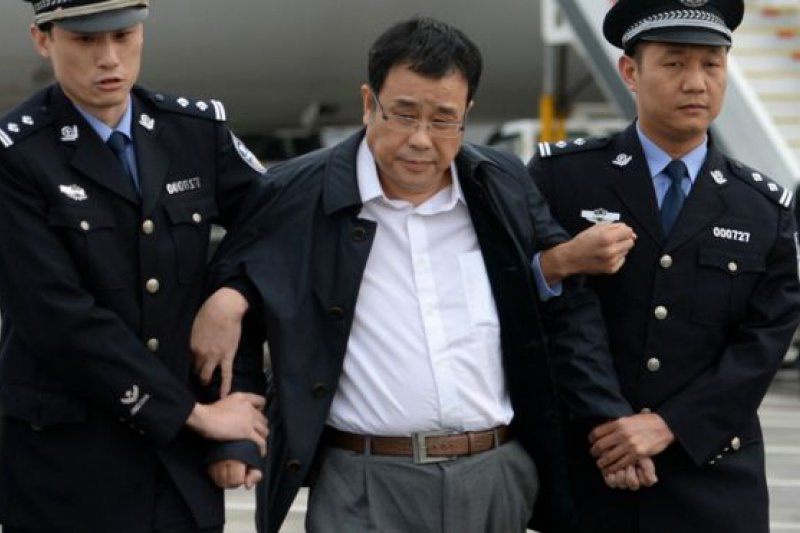 China has concluded extradition treaties and mutual judicial assistance treaties with 70 countries, knitting a web that basically covers the major countries on all continents, Foreign Minister Wang Yi said on Wednesday.

Fugitives should realize that there is no safe haven abroad and they cannot escape justice wherever they may be, the minister added at a press conference on the sidelines of the ongoing annual session of the National People's Congress in Beijing.

International cooperation against corruption and anti-graft work have been high on China's agenda. After the 18th National Congress of the CPC in 2012, Chinese government departments, through their concerted efforts, have secured the return of more than 2,500 graft and economic fugitives from about 90 countries and regions.

"Among them, 38 are on the list of 100 most wanted fugitives." Wang said.

For instance, last November, Yang Xiuzhu, named as the most-wanted economic fugitive, returned to turn herself in after 13 years on the run in six countries.

China has sought to develop a consensus against corruption in the international community, which can be evident by the APEC Beijing Declaration on Fighting Corruption adopted at the meeting in 2014. It is first of its kind named after the capital of a country.

The G20 leaders, during the Hangzhou Summit hosted by China, agreed to adopt the G20 2017-18 Anti-Corruption Advanced Disciplines and Action Plan, calling for a zero-tolerance, zero-loophole and zero-obstacle anti-corruption international cooperation mechanism.

They also reached a consensus to establish the group's first anti-graft research center in Beijing. These efforts reflect China's tough stance against corruption.

In this January, China's top anti-graft body expressed its willingness to enhance pragmatic cooperation with other countries to weave a cooperation network against corruption, when briefing foreign envoys on the country's anti-graft work.

China advocates to give play to the main role of United Nations Convention against Corruption (UNCAC) in coordinating international anti-corruption cooperation, implement a series of consensus reached within multilateral frameworks such as the G20, and promote global economic growth and sustainable development.