By Lin Xuedan from People's Daily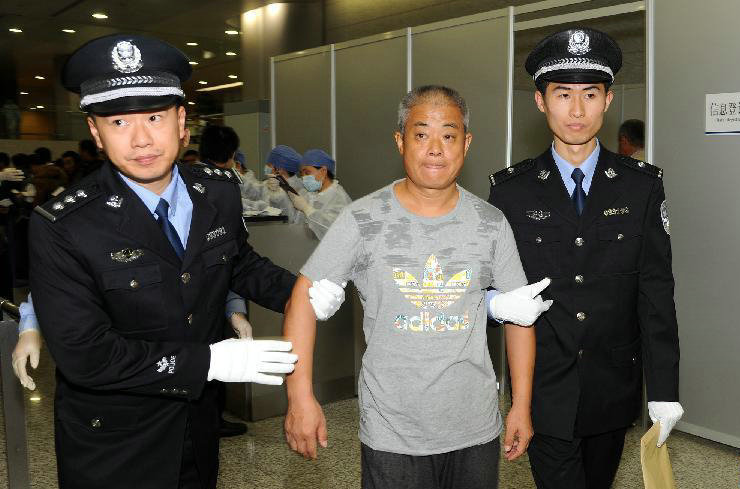 Another Chinese corruption suspect who had fled overseas returned to China to turn herself in recently, another victory after China ramped up its international manhunt of fugitive corrupt officials.

Wang Chengjian, a former shipping finance executive in Shanghai, fled to the US in May 2005 after being accused of joint embezzlement.

She was number 67 of China's 100 most-wanted fugitives listed in an Interpol "red notice" and the 38th to return since the country launched its "Sky Net" campaign in April 2015.

By the end of 2016, 2,566 fugitives had been extradited or repatriated from over 90 countries and regions, with assets worth about 8.6 billion yuan ($1.25 billion) recovered.

The latest return of Wang is inseparable from the efforts made by the Fugitive Repatriation and Asset Recovery Office of the Central Anti-Corruption Coordination Group, a disciplinary watchdog established in 2014.

The "Sky Net" campaign was launched by the office in March 2015 to reinforce the overseas hunt for fugitive officials.

The Ministry of Public Security (MPS) started another campaign codenamed "Fox Hunt" to capture suspected economic criminals. The ministry has also established the household registration system to investigate dual citizenship in a bid to crack down on corruption of "naked officials."

So far, China has inked extradition treaties with 48 countries including France, Spain and Italy, and engaged in 15 multilateral anti-graft mechanisms including the UN, the Asia-Pacific Economic Cooperation (APEC), the Group of Twenty (G20) and the BRICS grouping.

China chaired the Anti-Corruption Working Group of the G20 in 2016, and a series of significant achievements have been accomplished under China's leadership.

While continuing the "Sky Net" campaign in 2017, China will improve its mechanisms and tighten the management, leaving corrupt officials nowhere to hide or flee.