By Zhang Huizhong from People's Daily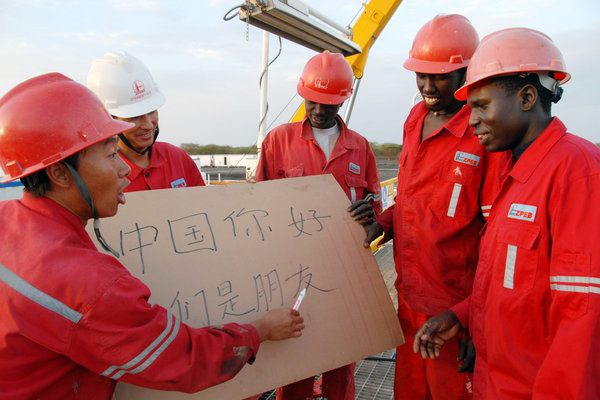 China and Africa are a close-knit community with a shared future, China's Foreign Minister Wang Yi said on March 8, promising that no matter how the international situation or the world economy may evolve, there will be no weakening in China's support for Africa.

"Our cooperation is mutual help between two brothers," he said at a press conference on the sidelines of the ongoing annual session of the National People's Congress in Beijing.

Wang's statement came over one year after the Forum on China-Africa Cooperation Summit held in Johannesburg. Presided by Chinese President Xi Jinping, the summit adopted the Johannesburg Declaration and the Johannesburg Action Plan (2016-2018)  to boost bilateral cooperation.

During the summit held on December 4 and 5, 2015, both sides agreed to upgrade bilateral ties to a Comprehensive Strategic Cooperative Partnership, bringing China-Africa relations to a new historic starting point.

He also introduced the swift and all-round implementation on the outcomes from the summit, saying that what distinguishes China-Africa cooperation is that China always keeps its word.

"Nearly half of the 60-billion-dollar funding support that China promised to Africa has been disbursed or arranged," he said, citing that the Addis Ababa-Djibouti railway has been completed, while the Mombasa-Nairobi railway in Kenya will soon be.

A special economic zone in the Republic of Congo, an integrated port development project in Tanzania and a number of industrial parks across Africa are under plan or making headway now, according to the diplomat.

Responding to Africa's needs, China-Africa cooperation, according to the minister, is undergoing three shifts: from government-driven to market-driven, from trade in goods to cooperation on production capacity, and from engineering contracts to capital investment and operations.

"These three shifts will provide new momentum and opportunities for Africa's sustainable development," he concluded.

"Just as China was Africa's most sincere friend in its quest for national independence and liberation, so China will be Africa's most reliable partner in speeding up industrialization and agricultural modernization and boosting its capacity for home-grown development," Wang stressed at last.