By Lin Xuedan from People's Daily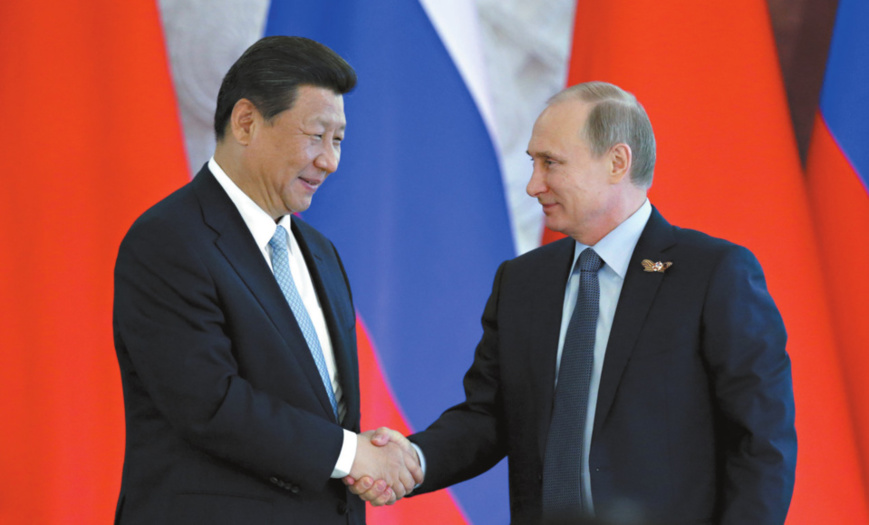 China-Russia's relationship has stood the test of international vicissitudes and will not be affected or weakened by any external factor. Chinese Foreign Minister Wang Yi vowed on March 8 when talking about China's diplomatic policies and foreign relations.

"China-Russia relations are in excellent shape and we have great confidence in this relationship." he added at a press conference on the sidelines of the ongoing annual session of the National People's Congress in Beijing.

In the new era, China, Russia and the U.S. should seek for win-win cooperation rather than confrontation or zero-sum games, Wang stressed when asked about the trilateral relationship.

China and Russia's decision to establish a comprehensive strategic partnership of coordination is not a temporary plan, but a strategic choice made upon the fundamental interests of the two countries, Wang said.

China-Russia ties and mutual trust, now better than ever in history, will not be influenced by any external factors, the minister stressed.

In their five meetings in 2016, Chinese and Russian heads of state issued joint declarations on strengthening global strategic stability, pushed forward bilateral pragmatic cooperation and international strategic coordination, and as a result lifted their comprehensive strategic partnership of coordination to a new high.

Wang said that the two heads of state will arrange multiple meetings this year as well, and continue their efforts to bring bilateral relations to a new stage.

Both countries will better play their role of stabilizer and ballast stone amid the chaotic global landscape by bolstering strategic coordination in international and regional affairs, Wang added.

China is willing to see an improved relationship between Russia and the U.S., Wang pointed out. The trilateral relationship is not a "seesaw" game, and the three countries should seek for win-win cooperation rather than confrontation and zero-sum games, he added.
The diplomat also called on the three nations to safeguard world peace and push global development together through their sound interaction and mutual promotion.