By Zhao Enuo, Yang Xun from People's Daily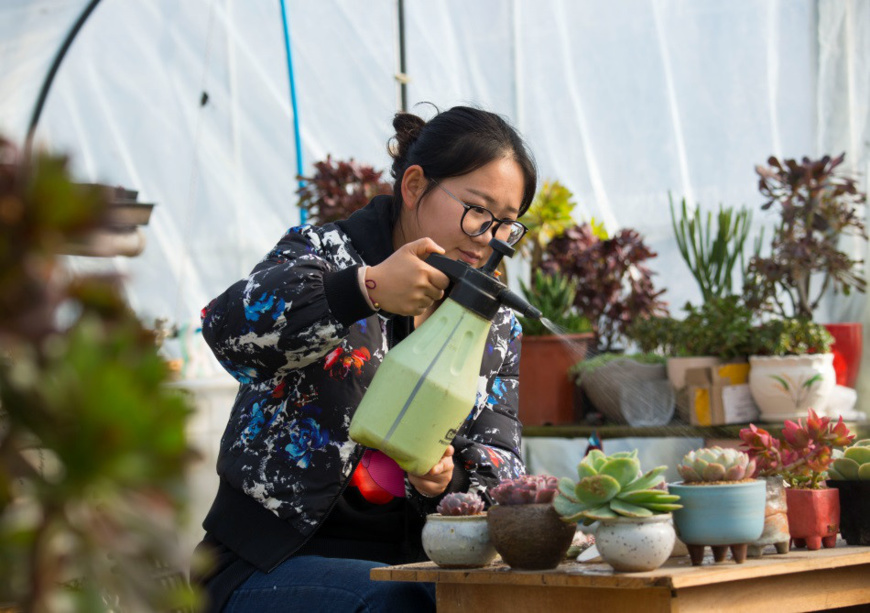 China's "mass entrepreneurship and innovation" policy has seen its effects in campus, as it also helps diversify the students' choice after graduation.

More college graduates are slowing down their steps for hunting jobs upon graduation, since a large number of them considering getting a higher degree or starting a business.

Traditionally, most of Chinese graduates get jobs in March, a well-known job-hunting season. But this year, though 300,000 more students will step out of universities compared with last year, most of them are less anxious to get employed.

A recent report showed that in 2010, about 82.6 percent undergraduates got full-time employment, but the figure dropped to 74.2 percent in 2015, with a rising percentage of them applying for further studies or starting a business.

Besides getting a full-time employment, Chinese undergraduates are having multiple choices, analysts believed. Those alternatives may include starting their own business, or applying for a graduate degree in Chinese mainland, Hong Kong, Macao, Taiwan and overseas schools.

Meanwhile, emerging professions such as dubber, online teacher, game tester, online shop owner and other Internet-related jobs have become the choices for many undergraduates.

Statistics indicated that the number of Chinese undergraduates starting a business have amounted to 204,000 in 2015, indicating the momentum for the mass entrepreneurship and innovation policy in universities remains strong.

The changes also indicate a mind-set shift of post-95s undergraduates in China, who have high self-esteem and strong personalities.

They neither confirm to convention nor like to get secured and well-paid jobs as the majority of their peers do. On the contrary, they are more vigorous and innovative, and like to be challenged and improved by their jobs.

Pic:

Photo taken shows Ge Xiaoxue, an undergraduate who chooses to start a business after graduation, tending her plants. After graduation, Ge, born after 1980, rent several greenhouses to grow succulent plants at her hometown, the economic and technological development zone of Hai'an County, Nantong of Jiangsu Province. Selling the plants via e-commerce platforms like Taobao and WeChat and real stores, Ge earned over 500,000 yuan ($72,000) in 2016.