By Lu Yanan from People's Daily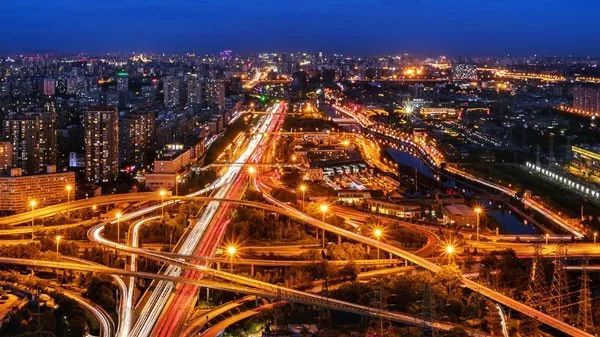 Chinese economy has been running in a stable pace in the first half of 2018, despite of the rising tide of trade protectionism and the uncertainties emerging in the process of global recovery.

The International Monetary Fund (IMF) forecast in late July that China's economy will grow 6.6 percent in 2018-unchanged from its April projection-in its latest World Economic Outlook, believing that "China's economy will continue to perform strongly".

The World Bank, in its Global Economic Prospects report released in June, upgraded its forecast for China's economic growth in 2018 to 6.5 percent, 0.1 percentage point higher than its January forecast.

Overseas institutions increased their holdings of RMB bonds for the 17th consecutive month in July, and their positions increased by 60.92% compared with the same period of last year, according to the data released by China Central Depository & Clearing Co., Ltd. (CCDC).

In July, the overseas funds that transact A-share stocks through Hong Kong-Shanghai Stock Connect and Hong Kong-Shenzhen Stock Connect maintained a stable inflow, with the net buying growing nearly 30 percent from a year ago to 28.47 billion yuan.

The interest of overseas institutions in Chinese market implies that the international community is bullish on Chinese economy.

The Political Bureau of the Communist Party of China (CPC) Central Committee, in its latest meeting held on July 31, stressed the importance of maintaining stability.

Though some new challenges are laying ahead, China's economic fundamentals sustaining its sound development remain unchanged, said Wang Yuanhong, an economist at the State Information Center.

He added that China should maintain strategic confidence and play a more active role, so that it would keep its economy seeking progress while maintaining stability.

The economic growth, employment, commodity prices, as well as business profits all indicate a stable prospect of Chinese economy.

China's GDP expanded 6.8 percent year on year in the first half of 2018, representing that its growth rate has stayed within the range of 6.7 to 6.9 percent for the 12th straight quarter.

The figure indicates the strong resilience and stability of China's economic growth, which will help China well-prepared in front of all kinds of risks, said Yan Pengcheng, spokesperson for the National Development and Reform Commission (NDRC).

China's job market remained stable as well. The registered unemployment rate in urban areas kept dropping in the first half of 2018, with the June number standing at 4.8 percent, a record low since the monthly survey began in 2016.

By the end of this June, over 430 million rural residents have been employed, over 5 million more than the end of last year.

In the first six months, the average wage of those working for enterprises above state designated size increased by 10.1 percent year-on-year, 2.1 percentage points higher than a year ago.

China's consumer price index (CPI), a main gauge of inflation, registered a mild 2 percent year-on-year growth in January-July period, indicating a balanced market supply and demand.

The producer price index, which measures costs for goods at the factory gate, rose 3.9 percent year on year in the first six months, which not only helps industrial businesses keep a reasonable profit growth, but also eases the cost burden on downstream products.

In addition, profits at China's major industrial firms grew 17.2 percent year on year in the January-June period, with the profit margin of their main business standing at 6.51 percent, 0.41 percentage points higher than a year ago.

The economic indicators are strong supporters to China's economic momentum of seeking progress while maintaining stability.

The entrepreneur confidence index climbed to 75.8% in the second quarter, up 1.6 percentage points from the first three months of 2018 and 10.4 percentage points from the same period of last year, according to a survey by the People's Bank of China.

In the second quarter of this year, China's consumer confidence index rose to 121.3, remaining in optimistic interval for 3 consecutive quarters, said the survey by the National Bureau of Statistics (NBS).

Chinese economy will brace for more good news in the coming six months thanks to the country's continuous efforts to deepen reforms.

It will not only make up the short boards, properly enlarge efficient investment, optimize the system to boost consumption and tap more potential from domestic demand, but also create new market vitality by accelerating reforms in key areas and tackling the roadblocks restraining an innovation-driven development.

Efforts will also be made by China to improve its business environment, relieve or cut the tax, and ease the businesses' burden. By further widening its market access and giving full play to the two negative lists for foreign investment, Chinese market will absorb more foreign investment and display its charm.