By Li Lihui, Wang Pei, and Yang Xun from People's Daily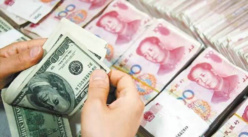 The Chinese government will further reduce taxation and fees to relive the businesses from heavy burden, according to the information from the 2017 government work report and draft budget of China delivered at the annual meeting of National People's Congress (NPC), China's top legislative body.

In 2017, the tax burden on businesses will be further eased by around 350 billion yuan ($51billion), and business-related fees will be further cut by around 200 billion yuan ($29.2 billion). The 550-billion-yuan drop in tax will significantly relieve the pressure on Chinese enterprises.

"The great number of charges have placed an unbearable burden on many businesses, and we are going to slash non-tax burdens," the pledge made by Chinese Primer Li Keqiang is a bacon of light for Chinese entrepreneurs.

Taking multiple measures to cut costs is one of the priorities of the Chinese government in 2017. The report pointed out that the fees in five areas will be reduced. First, the government will completely overhaul government-managed funds, abolish municipal public utility surcharges, and authorize local governments to reduce and cancel some funds.

Second, the government will abolish or suspend 35 administrative charges paid by enterprises to the central government, which represents more than a 50-percent reduction in the number, and then reduce as far as possible those that still apply. Local governments also need to make significant cuts to government administrative fees.

Third, China will reduce government-set operating fees for businesses. Unauthorized fees charged by intermediaries for government review and approval will be overhauled or abolished. The government will work toward lower operating fees levied on businesses in the finance and railway freight sectors. Oversight over the collection of market-set service fees will also be strengthened.

Fourth, China will continue to lower as appropriate the share paid by enterprises for contributions to social security. Fifth, the government will deepen reforms and improve policies to reduce government imposed transaction costs for businesses and lower their energy and logistics costs.

These five measures indicate that the government is sorting out corporate charges with a greater determination so as to cut down the institutional cost for enterprise at the origin.

"The comprehensive replacement of business tax with value-add tax last year has indeed cut down enterprises' tax cost. We saved 7 or 8 million yuan in taxation in one year," said Tang Yilin, NPC deputy and chairman of Shengquan Group.

This year's tax and fee cuts are not the end. China will continue to focus on the big picture and stimulate the market through relieving the burden of enterprises, Xiao Jie, Chinese finance minsiter, said at a NPC press conference on March 7.