By Zhang Niansheng from People's Daily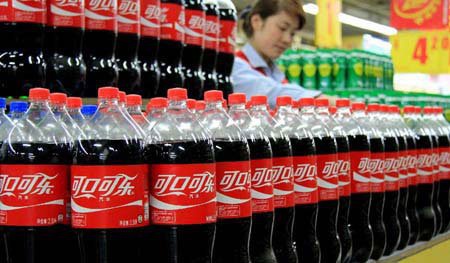 People's Daily: What is your view on Sino-US President's summit and the future of bi-lateral relations and trade?

Curt A. Ferguson: Trade happens both ways. We hope the summit will focus on reducing and eliminating trade barriers to enable fair trade. The US is strong in agriculture business, building airplanes and IT technology. The economies of both countries complement each other and they both need each other.
We think government people could learn from entrepreneurs. Entrepreneurs would usually go beyond politics and see opportunities. If one entrepreneur has a great idea, more people will act on that great idea and make it even better.
We think the US economy is on the right track. Jobs are coming back. US economy is consumption driven. Both countries are coming out of a very serious recession and cooperation will benefit both sides.
Trade happens both ways, as long as the rules are fair and clear, trade will happen and develop.
We think China and the US need each other and they also need to learn from each other. In my old university where there are 40,000 students, over 10% are Chinese. This exchange and learning from each other is making the world even flatter and will contribute to the economic growth.

People's Daily: Could you share some thoughts on globalization with us?

Curt A. Ferguson: My career with The Coca-Cola Company has put me overseas for over 30 years. We are very pro trade. As long as the rules are fair and transparent, entrepreneurs will see the opportunities and take advantage of them.
Before moving to China, I noticed that in Egypt and other countries, people have more connections with China than you expect. Many people come to China to source materials or look for production partners.
When Jack Ma met with President Trump, he promised that Alibaba will create one million jobs for the US. I hope healthy Sino-US exchange and trade can produce much more jobs and add more zeros to the one million.
I have a lot of respect for Chinese culture. I just moved to China last winter so I'm still new but I'm learning a lot. I thought after being in the coke business for so many years I understand consumers and I am a Ph.D. in serving consumers. But it was the Chinese that has taught me a new way of enjoying coke: warm coke with ginger in it. I feel like going back to school to further the studies in serving consumers. It is great news that we have recently launched Coke Ginger, adding to the portfolio.
In my previous job I used to organize business school learning camp where I invited 100 MBA students to DC to show them around Washington and arrange meetings with government agencies (and think tanks). We also showed them around in our Atlanta campus and then asked them to discuss how they can better develop their own countries. I have been thinking of how to copy this in China, maybe instead of having Chinese students visit the US, we could invite US MBA students to visit China.