By Bai Jianfeng from People's Daily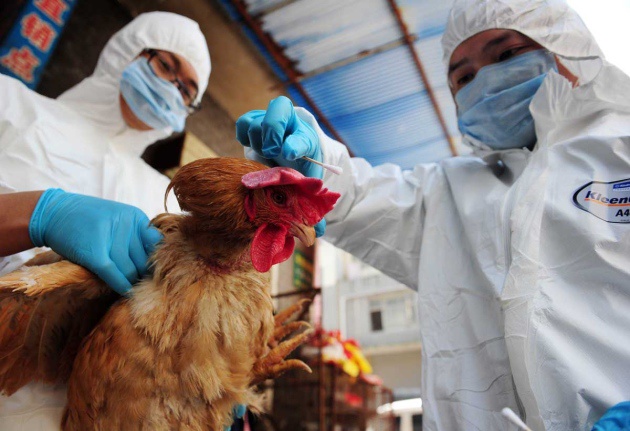 China's health authority said the H7N9 epidemic in mainland China had been on the decline after emergency measures were taken. The spread of the virus will continue the downward trend, they predicted.

The conclusion was given by disease control and prevention experts gathered by the National Health and Family Planning Commission (NHFPC) and the Ministry of Agriculture (AOM) after their discussion.

In the seven days starting from February 24, China reported 22 H7N9 cases, including 4 deaths, according to the NHFPC.

Despite the mutation of H7N9 virus strain were found in two Guangdong patients, there was no indication it posed a greater risk to people, or made transmission among humans more likely.

Disease control and prevention experts said the H7N9 virus is not easily transmitted between humans at present.

Exposure to live poultry is the major source of infections, particularly in rural areas. Reports showed that older citizens, retired people, farm labors, unemployed people as well as people with other diseases are more vulnerable to H7N9 virus.

In addition, poultry farmers, traffickers, butchers with small-scale and nonstandard operation are more likely to be affected by the virus.

Experts say the infection cases will usually be reduced after the Spring Festival, usually in February, and the spread of the virus will maintain at low level till late April.

In recent days, areas with H7N9 cases have shut down live poultry markets and suspended cross-area live poultry transport, further spread of the epidemic has been prevented thanks to those efforts.

On Feb22, Chinese Premier Li Keqiang chaired an executive meeting of the State Council, calling for continued efforts on prevention and control of the outbreak of H7N9 infections in humans.

The meeting has issued a statement which required authoritative bodies to timely publish information about the outbreak to prevent panic and strengthen monitoring of transportation and trade of live poultry.

Better management of live poultry markets were ordered, covering closure, sanitation and quarantine process. The live poultry trade should be stopped in places where H7N9 cases have been reported or where the virus has been detected, the statement said.

Experts suggested that the public should avoid contact with dead and live poultry, buy poultry products with quarantine certificates and follow good food safety and good food hygiene practices.