By Huang Fahong from People's Daily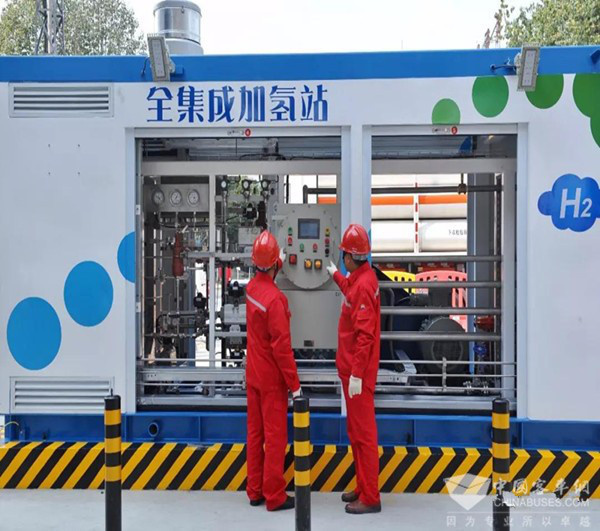 The first hydrogen station in Sichuan province, and also the first one in southwest China, is put into use. (Photo from chinabuses.com)
Two buses driven by hydrogen fuel cells on February 28 pulled out a station after a 20-minute hydrogen-refill in Chengdu, southwest China's Sichuan province, also hailed as home to giant pandas.

It marked the official operation of the province's first self-developed hydrogen-fueled bus and the demonstration hydrogen station.

The two buses were developed by Dongfang Electric Corporation and Chengdu Bus Group, which hold full intellectual property right to the buses.

The 9-meter bus can run as fast as 69 kilometers per hour with a hydrogen consumption of 3.8 kilograms per hundred kilometers. It is able to cover a range of 500 kilometers.

The hydrogen station, with a daily refueling capacity of 400 kilograms, can energize 5 to 10 hydrogen-powered buses in a non-stop and automatic way.

Hydrogen is now an attractive direction for global energy sector because of its zero waste and emission. Major countries around the world are devoted to developing hydrogen fuel cell electric vehicle, but the process remains in the trial phase before going industrialization.

China has clarified in its plans to keep abreast with the world in developing cars driven by hydrogen fuel cell. It's expected that by 2025, the country will have 300 hydrogen stations and 50,000 hydrogen-powered vehicles, and strive for commercialization of such new energy step by step.