By Jia Xingpeng and Xia Xiaolun, People's Daily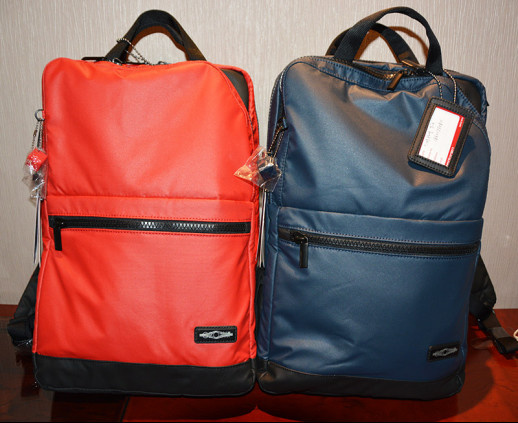 Journalists covering the G20 Hangzhou Summit were recently presented with a backpack designed specially for them. A simple gift, behind this bag lies a legend story of a Hangzhou-based company that grew from a simple workshop into a multinational corporation.

The backpacks were manufactured by Hedgren, a famous Belgian brand that merged with the Hangzhou-based League Group in 2011 to become a major player in Hangzhou's manufacturing industry.
Chen Xiaojun, the founder of League, started his company in 1997 as an original equipment manufacturer (OEM) of bags and suitcases. However, because of a sharp drop in overseas orders after the 2008 financial crisis, Chen had to find another path. He originally planned on establishing a new brand of his own, but gave up due to the huge risk involved.
He came across Hedgren in March of 2011, a time when the century-old Belgian company was on the edge of bankruptcy. League finished its acquisition of Hedgren in 3 months, taking full control of the Belgian company that was once hailed as the "pride of the Belgium" for $60 million.
League made the acquisition in the hopes of using Hedgren's global influence and internationalized design ideas to upgrade their own domestic brands, Chen, now the company's chairman of board, said.
In the following five years after the acquisition, Hedgren accelerated its overseas expansion. It now has more than 3,000 franchises in 50 countries. It even opened a store in the Galeries Lafayette in France.
In 2015, Chen established a new brand targeting students - "H you." A highlight of these bags and suitcases, designed by Belgians, is that they have replaced previous monotonous colors of black, gray and blue with more fashionable elements.
Covering designing, manufacturing, brand operation and store operations, League is now the owner of seven industrial corporations, four of which are luggage manufacturers. A total of 12,000 employees work for the firm, manufacturing over 30 million suitcases and bags every year and generating an annual turnover of $400 million.
According to Chen, its business partners include a spate of well-known bag and supermarket brands such as Samsonite, Delsey, Targus, Vera Bradley, Ricardo, Macy's, JCPenney, and ALDI.
The 6,000 media backpacks are exclusive for the G20 journalists. According to Chen, the bags are practical, attractive and environmentally friendly. Durable and light, the bags are made of micro nylon, a water-proof material used for parachutes.
Additionally, their ergonomic design endows them with more user-friendly features. The bags can be hung from the shoulder or carried by hand. Carrying capacity was enlarged in order to meet the demands of the journalists who always carry laptops and cameras, Chen added.
By adopting a business model of "designed in Belgium, made in China, customer-oriented," League has transformed itself from a tiny workshop into an international corporation. With increasing orders, the Hangzhou-based business has embarked on a track of rapid development.