By Zhong Sheng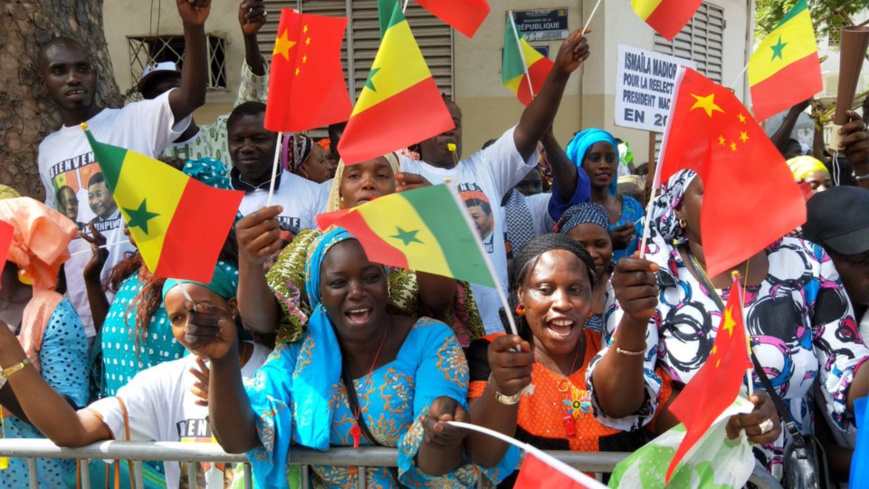 Chinese President Xi Jinping's state visit to Senegal on July 21 and 22 pointed a direction for the development of bilateral ties. It has built more consensuses for the Belt and Road construction and injected new impetus to the joint efforts on forging an even closer community with a shared future between China and Africa.

Recently, Xi's visit has been a hot topic for the citizens of Senegal, a country that locates in the westernmost end of the African continent. The warm reception by the country's diplomatic department, the frequent reports by local media, as well as the heart-felt friendliness of the Senegalese are all showcase of the deep bond between China and Senegal.
A Senegalese expert of international studies believes that Xi's visit is "decisive" for Senegal's foreign relations, and the details of the visit will be long remembered by locals.
The high reputation of China-Senegal relations comes from the people's sense of gain, which can be explained by China's conducts in Senegal. Chinese enterprises are building express roads in the country, creating favorable conditions for the country to improve the connection among cities and construct new economic areas.

At many inland villages in Senegal, the Chinese drillers are the first foreign faces that the locals have ever seen. These constructors from China are currently making huge efforts to guarantee water supply for about 1/7 of Senegal's population.

In addition, China has sent agriculture experts to Senegal to introduce new varieties and technologies, substantially improving the agricultural production for local communities. Besides, doctors from Chinese medical teams have won popularity among local residents.

During Xi's visit, multiple bilateral cooperative agreements have been reached between the two countries, making Senegal the first West African country to sign a Belt and Road cooperation document with China. The new step is a reflection of the Initiative's significance to today's international cooperation.

The Belt and Road Initiative has been welcomed by Senegalese President Macky Sall, who said that his country is willing to take active participation in the connectivity construction.

As a matter of fact, Senegal's media and scholars have frequently expressed similar opinions since announcement of Xi's visiting plan. They consider Belt and Road construction as a major platform for Senegal's national development, saying China's proposal for connectivity conforms to the trend of times.

The sound momentum for the development of China-Senegal relations is an epitome of the general progress of China-Africa ties. At present, the relations between China and Senegal, and between China and Africa, are facing new opportunities.

Senegal, eager for development, is marching toward the goals set in the great Emerging Senegal Plan, while Africa in general is also accelerating its industrialization and modernization under the guidance of the Agenda 2063 of the African Union.

In the meantime, China's growing national strength also gives a rise to its capabilities to lead international cooperation. What's more important, China has always adhered to the principle of sincerity, real results, affinity and good faith and the correct viewpoint of righteousness and benefit.

The cooperation between China and Africa is expected to further facilitate their respective development. Just as Xi has put forward, China's development will bring more opportunities to Africa, while Africa's development will add momentum to China's development.

"Man is the remedy of man", says a Wolof proverb. China shares the same dream and destiny with Senegal and Africa. It is believed that China-Senegal cooperation will keep marching forward along the path of mutual benefits and win-win results and play a more important role in China-Africa cooperation, as long as the two parties uphold equality and mutual trust, foster greater synergy between their strategies, deepen practical cooperation, strengthen people-to-people ties, and enhance cooperation on regional and international affairs.