Source : People's Daily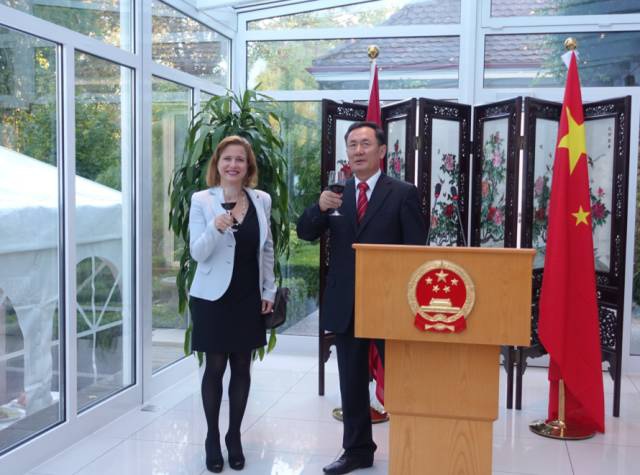 Chinese President Xi Jinping's upcoming state visit to Switzerland, which will be his first overseas trip in 2017 and first visit to the country by a Chinese President in the 21st century, will help open a new chapter in bilateral ties, wrote Chinese Ambassador to Switzerland Geng Wenbing in a signed article published on People's Daily on Thursday.

Switzerland, located in the heart of Europe, possesses the world's most wealth on a per capita basis as well as a strong ability in innovation, Geng wrote, adding that the European country is a global leader in high-end manufacturing, finance, pharmaceutical chemicals, life sciences and environmental protection as well.

On January 17, 1950, then Swiss President Max Petitpierre sent a letter to Chinese Chairman Mao Zedong making Switzerland one of the first Western countries to acknowledge the new-born People's Republic of China. The two countries officially established diplomatic relations in September of the same year.

Comparing the bilateral friendship to a snowy mountain in the article, Geng said that frequent high-level exchanges, acting like the mountain's peak, guides the overall progress of bilateral ties.

Xi's visit comes less than a year after his Swiss counterpart Johann Schneider-Ammann visited China in April 2016. Such a frequency of bilateral high-level exchanges reveals the deep political mutual trust.

The innovative strategic partnership established by both leaders, with an increasingly enriched connection, will chart the course of bilateral ties. Practical cooperation featuring mutual benefits and win-win results, akin to the mountain ridge, serves as a cornerstone of bilateral ties.

Geng further elaborated that Switzerland recognized China as a market economy in 2007, and that its free trade agreement with China, which came into effect in 2014, was the first FTA pact inked between China and a European country.
In addition, the bilateral trade volume grew to $44.2 billion in 2015 from $6.8 million in the early years of established diplomatic ties.
China has reaped the fruits from the offshore yuan market in Zurich, where a yuan clearing bank under China Construction Bank is located.
According to the ambassador, non-governmental exchanges are the piedmont, or the foundation, of bilateral ties. The diligent, sophisticated and pragmatic people of the two countries, with mutual respect, always lend a helpful hand to each other.

The two countries are enjoying increasingly frequent exchanges between people and a total of 17 pairs of provinces, states or cities have established sister relationships.

The Swiss classic Heidi also arouse great interest among the Chinese public after it was brought back to China's big-screen in 2015. China's Yulong Snow Mountain in Yunnan Province forged a sister-mountain relationship with Switzerland's Matterhorn in 2001.

Both China, the largest developing country and a permanent member state of the UN Security Council, and Switzerland, the wealthiest developed country and a permanent neutral state, are the vindicators of world peace and promoters of global development, Geng underlined.

In the current changing and uncertain international arena, a deepened bilateral relationship will not only benefit the two countries, but will also have profound impacts on the international community.

The ambassador believes that with joint efforts from both sides, Xi's historical visit will certainly achieve success and better benefit the Chinese and Swiss people.

Xi's Swiss tour will inject more "China contribution" to global economic recovery, world peace and stability as well as the welfare of all human beings, Geng concluded.