By Zhao Cheng from People's Daily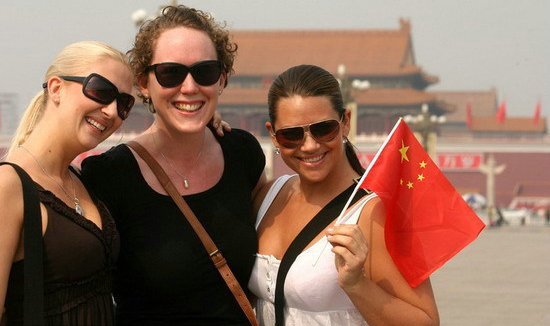 The world is taking a more positive view on China, which is an important change that can be evidenced by worldwide attention paid to the 19th National Congress of the Communist Party of China (CPC) held this October, Chinese Foreign Minister Wang Yi said in an exclusive interview with People's Daily in late December.

Wang noted that the path of socialism with Chinese characteristics is increasingly accepted by the international community, as more and more countries have recognized that the path not only contributes a lot to China's historic achievements but also offers both theoretical and practical guidance to world prosperity and progress.

The Chinese path provides a reference for other countries that they should choose a development path suitable for their own national conditions, rather than blindly following others or even pointing fingers at other countries, said the foreign minister.

Amid the chaotic world, China, while pursuing its own development, has not only put forward systematic philosophy and measures on how to promote world peace and development, but also put these ideas into actions, Wang stressed.
He added that the international community expects China to further play its significant role as the "engine" in world economic growth and "stabilizer" in world peace in the new era.

The 19th CPC National Congress made strategic efforts to develop an open economy of higher standards and to accelerate the construction of the Belt and Road, he said, adding that it offers China and other countries more space for mutually beneficial cooperation.

It is a consensus for the international community to reinforce cooperation with China as they are now more bullish on China's development prospects and opportunities that emerged from its development, Wang noted.