By Zhao Cheng from People's Daily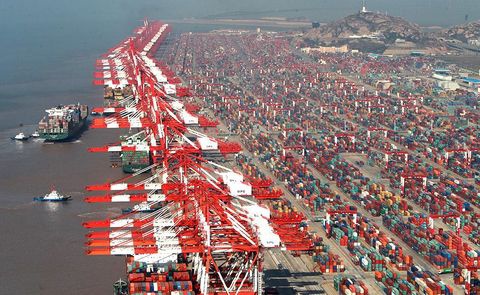 Chinese President Xi Jinping pledged on March 5 that China will persist in the all-round opening-up policy, and continue to liberalize and facilitate trade and investment, while urging Shanghai, a pioneer in China's reform and opening-up, to act as a bridgehead.

Xi made the remarks during a panel discussion with deputies to the annual session of the National People's Congress (NPC) from Shanghai.

"China will never close its opening door to the outside world," Xi reiterated.

Defining construction of pilot free trade zone (FTZ) as a strategic move to deepen reform and expand opening-up, the President asked Shanghai, home to China's first pilot FTZ, to free minds, seek new horizons, and be an example to the nation.

The city should also better play its role as testbed of China's opening-up campaign by finding out short boards, launching innovative reforms, and making more breakthroughs, so as to tell the whole world China's firm resolution for an all-round openness, he added.

Xi urged Shanghai to turn its FTZ a zone of openness and innovation and a bridgehead for the "Belt and Road" initiative, in a bid to help domestic companies channel investment overseas.

The city should take advantage of an early start and be the first one to set up a system that is in line with international investment and trade rules, Xi said, requiring the city to roll out more innovative policies that can be duplicated by other cities and beef up cooperation with other pilot zones.

Xi's remarks were echoed by quite a number of deputies and public. Deputy Chen Xuyuan, Chairman of Shanghai International Port (Group) Co., Ltd., said that against the irresistible tide of globalization and trade liberalization, Chinese companies must open themselves further to gain new edges in global playground.