By Wu Chengliang from People's Daily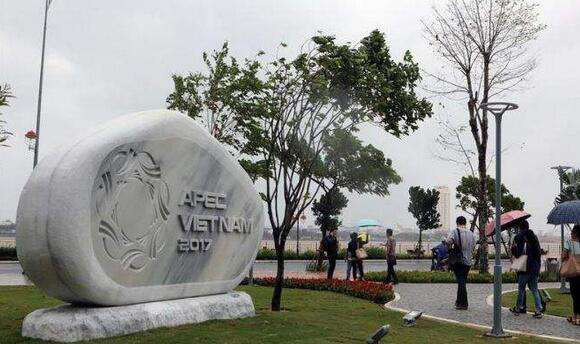 Chinese President Xi Jinping will attend the 25th Asia-Pacific Economic Cooperation (APEC) Economic Leaders' Meeting in Da Nang, Vietnam, from Nov. 10 to 11.

China, as the world's second largest economy and the largest contributor to world economic growth, has received significant attention during the APEC Leaders' Week.

"Whether you like it or not, the global economy is the big ocean that you cannot escape from," Xi said at the World Economic Forum held this January, adding that any attempt to channel the waters in the ocean back into isolated lakes and creeks is simply not possible.

On the APEC CEO Summit that took place on Nov. 8 within the framework of the APEC Economic Leaders' Week 2017, Victoria Kwakwa, World Bank Vice President for East Asia and Pacific, said she totally agrees with Xi.

A total of 176 Chinese enterprises and over 300 Chinese entrepreneurs have registered to attend the APEC CEO Summit.

A breakfast meeting was held by the APEC China Business Council (ACBC) on Nov. 8, participated by 14 entrepreneurs from China and the US. The US side stressed that the meeting should be made into a routine activity of the APEC Leaders' Week.

"It is a reflection of the importance laid on China and the recognition of China's influence by the Asia Pacific region," said Sun Xiao, secretary general of the Council.

Yin Gang, president of China Railway Signal & Communication Corp Ltd., told People's Daily Online that China will definitely have a profound impact on the Asia Pacific region as it enters a new era of socialism with Chinese characteristics.

The Belt and Road Initiative proposed by Xi offers broad space and substantial opportunities for both Chinese and US enterprises, said Richard Smith, President and CEO of Global Trade Services at FedEx Express. The two countries should join hands and make efforts in building the free trade system of the Asia Pacific region, he added.

APEC is the economic cooperation mechanism with the highest level, broadest coverage, and most influence in Asia Pacific region.