By Li Bingxin, Li Xiaohong from People's Daily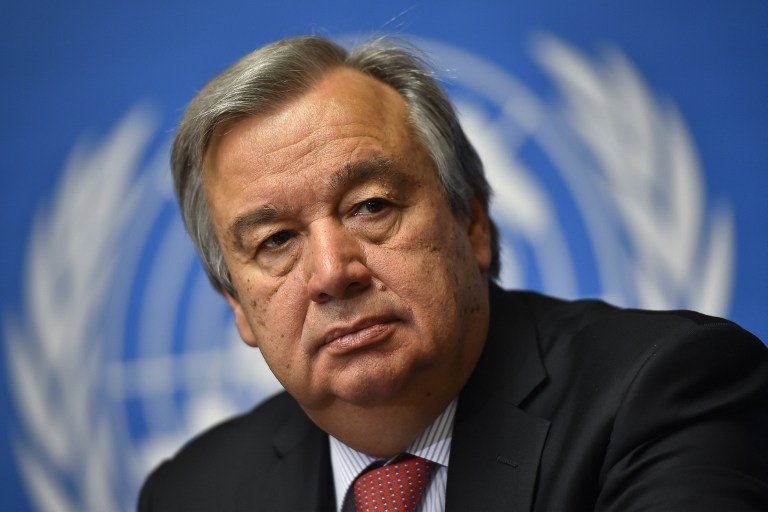 The "Belt and Road" initiative put forward by China has offered new ideas and played a leading role by establishing a platform for international cooperation, said UN Secretary-General Antonio Guterres in a recent interview by People's Daily at its headquarters in New York.

"Living on the same planet, we face the same global challenges such as climate change, population growth and food security," Guterres explained, expressing his hope for the initiative to bring the world out of the current setback.

The far-sighted Belt and Road initiative will not only promote connectivity among the countries, but also enhance the bond among the peoples, so that the mankind across the world could join into a community of shared future to tackle the global challenges, the secretary-general said.

The initiative has offered Chinese solutions, he added.

Guterres pointed out that the "Belt and Road" initiative has a mutually reinforcing relationship with the UN's 2030 Agenda for Sustainable Development.

It provides plenty of opportunities in terms of infrastructure construction, investment and employment for en-route countries, offering a realistic path for them to turn around their economies and achieve the goals of the 2030 Agenda for Sustainable Development, he elaborated.

Guterres believes that the upcoming Belt and Road Forum for International Cooperation will help people draw valuable experiences from the initiative to realize sustainable and inclusive development. "I'm very glad to attend the forum and interested in the discussion," he said.

The emerging voices questioning and opposing globalization and free trade, according to Guterres, can be attributed to the unsettled problems during the previous process of globalization and the unbalanced coverage of benefits in previous rounds.

Therefore, modern globalization should pay more attention on equality, unity and win-win cooperation, he said, adding that "Belt and Road" initiative happens to be such a proposal that enhances people's confidence toward globalization and free trade.

In addition, Guterres believes that the construction of the "Belt and Road" will further promote South-South cooperation.

He listed building the Belt and Road along with Chinaas an important future task for the UN, hoping that each developing country could dock their own development strategies with the initiative, and benefit from it through broad participation and in-depth cooperation.

He stressed that the international community values China's support for multilateralism, and China's strong support and active participation have improved the UN's confidence to cope with global challenges.

"The Belt and Road construction features win-win results," Guterres said, adding that he has faith in it though it is still in initial period.