People's Daily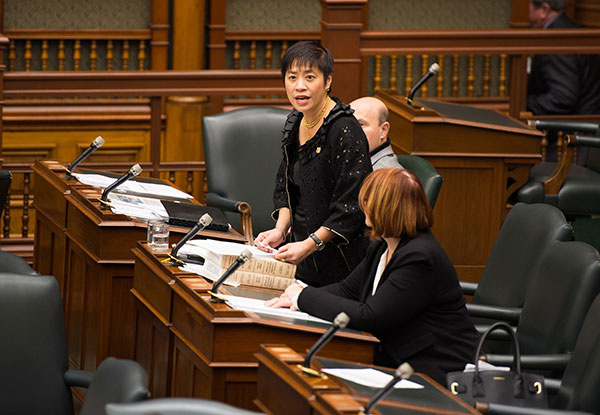 The legislature in the Canadian province of Ontario is considering designating December 13 as Nanjing Massacre Remembrance Day. A version of a measure supporting this has been unanimously approved in the Provincial Assembly during the second deliberation. Ontario would become the first western government to adopt such a day of remembrance if the act passes the third deliberation.

Soo Wong, the lawmaker who led the motion, said it is important for Ontarians to reflect and to educate themselves about the enduring lessons of the Nanjing Massacre.

"It will provide an opportunity for all Ontarians, especially the Asian community, to gather, remember, and honor the victims and families affected by the Nanjing Massacre, an atrocity where over 200,000 Chinese civilians and soldiers alike were indiscriminately killed in the Japanese capture of the city," said Wong.

Ontarians have not had the opportunity for a thorough discussion and examination of the World War II atrocities in Asia until now, and many are unfamiliar with this part of history. As one of the most diverse provinces in Canada, Ontario is recognized as an inclusive society.
Ontario is also the home of one of the largest Asian populations in Canada. Currently, some Ontarians have direct relationships with victims and survivors of the Nanjing Massacre, Wong wrote in Bill 79, Nanjing Massacre Commemorative Day Act, according to Legislative Assembly of Ontario.

A memorial exhibition was held at the Ontario Provincial Assembly on December 8. Survivors, family dependents of the deceased and the public visited the exhibition.