By Lu Yanan, Du Yifei from People's Daily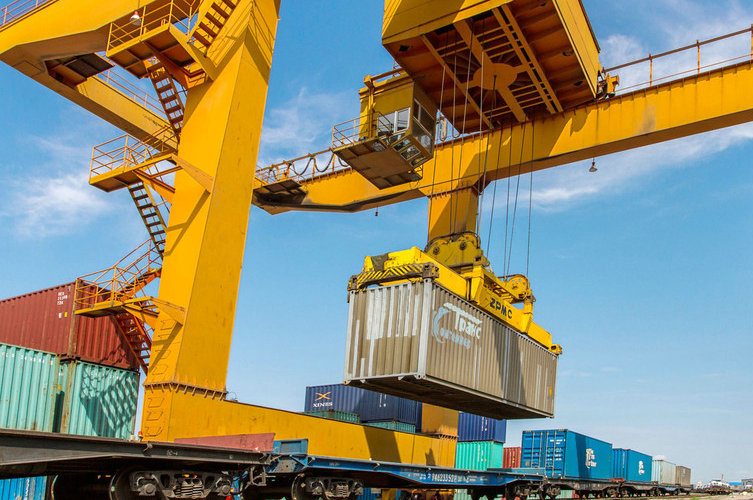 China's gross domestic product (GDP) expanded 6.9 percent year on year in the first three quarters of 2017 to 59.33 trillion yuan ($8.96 trillion), official data revealed on Thursday. The growth rate held steady from a 6.9 percent increase in the first half of this year.

In the third quarter, China's GDP was up 6.8 percent year on year, compared with 6.9 in the second quarter, according to the data released by the National Bureau of Statistics (NBS).

"This is the ninth straight quarter for China to see growth of 6.7 to 6.9 percent," NBS spokesman Xing Zhihong told a press conference.

Production and consumption maintained a steady growth in the period. China's value-added industrial output expanded 6.7 percent compared with the same period of last year, while retail sales of consumer goods grew 10.4 percent year on year to 26.32 trillion yuan.

Consumption maintained its position as the largest driver to Chinese economy, as the contribution of final consumption to economic growth reached 64.5 percent in the first nine months.

Employment improved significantly in the first three quarters: A total 10.97 million new jobs were created in urban China, 300,000 more than those of the same period last year.

The registered urban unemployment rate in 31 big cities has been kept below 5 percent for seven consecutive months. The figure for September was 4.83 percent, the lowest since 2012.

China maintained rapid growth in imports, exports and the surplus of its current account. With a steady RMB exchange rate, the foreign exchange reserve increased eight months in a row.

In the first three quarters, China's added value in the service sector grew 7.8 percent compared with a year ago and the service industry contributed 58.8 percent to economic growth.

The added value of high-tech and equipment manufacturing respectively contributed more than 12 percent and 32 percent to the entire industrial output..

New economic vitality and potential represented by new technology, industry and business modes continued to be unleashed. In the first nine months, the year-on-year growth in output of strategic emerging industries rose to 11.3 percent, 4.6 percentage points higher than that of enterprises above a designated size.

In the same period, the exponential growth of information and business services reached 29.4 percent and 11.4 percent respectively, while civilian drone production doubled against that of the same period last year.

The output of industrial robots grew 69.4 percent and new energy vehicles 30.8 percent compared with last year. Year-on-year growth of integrated circuit and solar energy batteries both exceeded 20 percent.

In the first nine months, online retail sales of physical commodities maintained a strong momentum with year-on-year growth of 29.1 percent, or 14 percent of the country's total retail sales.